Looking for a Used MR2 in your area?
CarGurus has 10 nationwide MR2 listings and the tools to find you a great deal.
1995 Toyota MR2
Test Drive Review
The second-generation Toyota MR2 Turbo is a rear-wheel-drive, turbocharged baby Ferrari.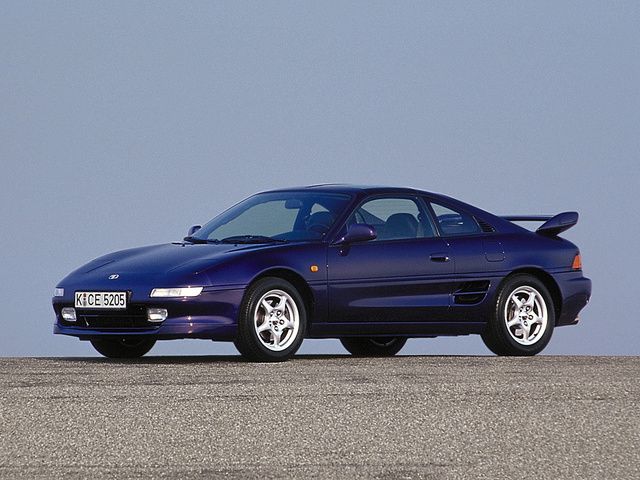 It's hard to explain just how under-appreciated the second-generation MR2 is, especially in the United States. In the 1995 model year, Toyota only managed to sell 995 of these cars here, when it sold as many as 11,369 a year after the second generation was launched in 1990. It's no wonder this was the final year of production for US-bound MR2s. It's as if we had room for one two-seat Japanese sports car and that was it, no matter how many significant advantages the 1995 MR2 has over cars like the Mazda MX-5 Miata.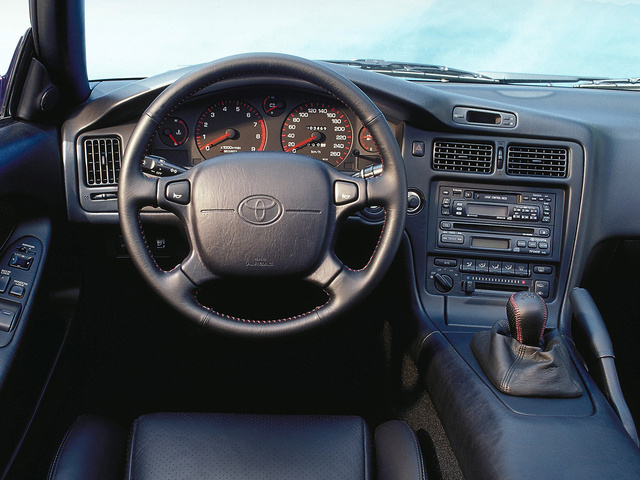 It's understandable that the first-generation (AW10) MR2 never really caught on in huge numbers. It's a terrific little car in its own way, but it completely missed what the Miata was: a modern interpretation of a 1960s-era British sports car. While it retained its mid-engined design, the second-generation SW20 MR2 was a completely different car. It took its inspiration from mid-engine Italian cars like the Ferrari Mondial and 308GTB, only with a price tag that any schmoe could afford.
These are stunningly beautiful, smooth-edged T-top coupes that appear more passionate than just about any car Toyota produces. The MR2 retains pop-up headlights, which at one point felt daring and bold, but now seem like an anachronism. The passion of the exterior styling erodes pretty quickly inside, though. Before you start the car, you could easily convince yourself that you're behind the wheel of a particularly well-equipped Corolla.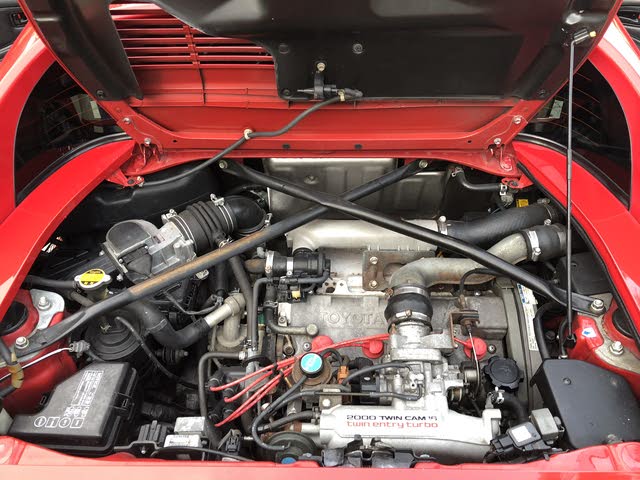 There were two engine offerings for the U.S. market for the 1995 model year: The normally aspirated 5S-FE 2.2-liter inline four-cylinder, which developed 130 horsepower, which was either available with a five-speed manual transmission or a four-speed automatic. The turbocharged 3S-GTE 2.0-liter inline-four, developing 200 hp and 200 lb-ft of torque. Turbo models were only available with an upgraded E153 five-speed manual transmission.
All of these cars—regardless of engine—were equipped with performance-oriented equipment like staggered, V-rated tires on alloy wheels, a four-wheel independent McPherson strut suspension setup with stabilizer bars front and rear, ventilated disc brakes with optional ABS, and a quick-ratio, unassisted rack and pinion steering system for sharp cornering and optimal road feel.
Zero to 60 mph performance isn't exactly neck-snapping, at 8.4 seconds in the normally-aspirated MR2, and 6.4 seconds in the MR2 Turbo. The quarter-mile passes in 16.1 seconds for the naturally-aspirated version, and 14.8 seconds for the Turbo, which shaves two seconds off what the contemporary Miata could offer.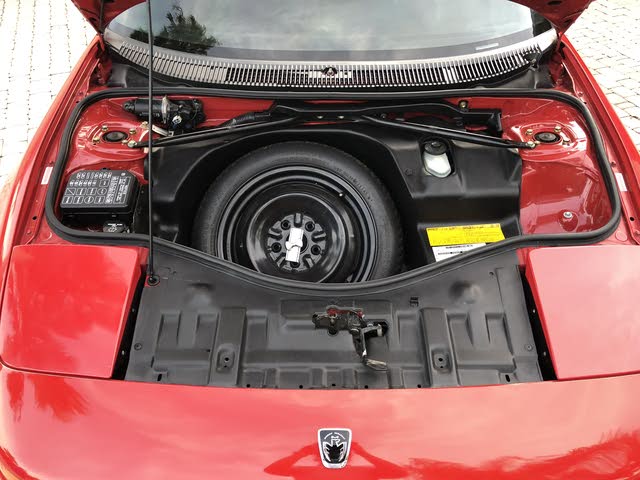 For such a slick-looking little car, the MR2 doesn't really cheat the wind the way you'd expect it to. With a drag coefficient of 0.35, it's in the same category as the Nissan Cube, the Toyota Sequoia and, rather shamefully, behind the full-size Chevrolet Caprice. It does look like a sports car, though, and was never built for the superspeedway, anyway. It was meant to blast through mountain roads, at speeds hardly over 70 mph.
Where the illusion really starts to fall apart is in the interior. From the base model to the top-of-the-line MR2, this is a total parts-bin interior, with nothing other than the sport bucket seats that didn't come straight from the Corolla warehouse. It's also from an era that prized no more than three interior colors—tan, gray and black—with no room for experimentation from any of the bolder corners of the palette.
With that said, the layout of the dash is clean, with a clear view of the important clocks in front of the driver, and sensible controls for the air conditioning and radio. Power windows and locks were optional, and the MR2 Turbo has a more comprehensive adjustment of the sport seats than the normally aspirated car. Interestingly, cars without the T-bar roof—which sort of seem like half the fun of owning one of these cars—sell for more money.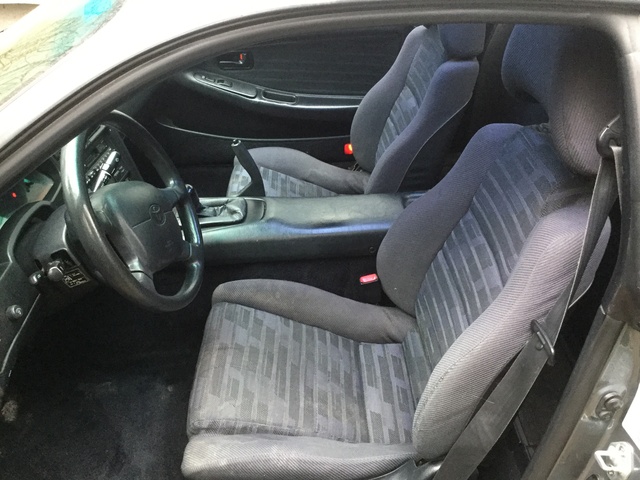 The "Tech Level" here very much depends on what you think of when you hear "tech." There's definitely not much in the way of infotainment: It's an AM/FM stereo with a cassette player and a single slot for a CD, along with the option of a six-disc changer for the minuscule cargo area. The climate-control system is completely manual, so don't look for technology there.
There's a third of a page in the 1994 brochure (Toyota never bothered printing a brochure for 1995) devoted to the stalk-mounted cruise-control system, giving you an idea of how little technology exists in this car. Aside from the electronic controls for the gearbox, there's no technology devoted to different suspension settings, shift points, or throttle inputs, but those features are unusual for 1995 and devoted to cars that cost a lot more than this one does.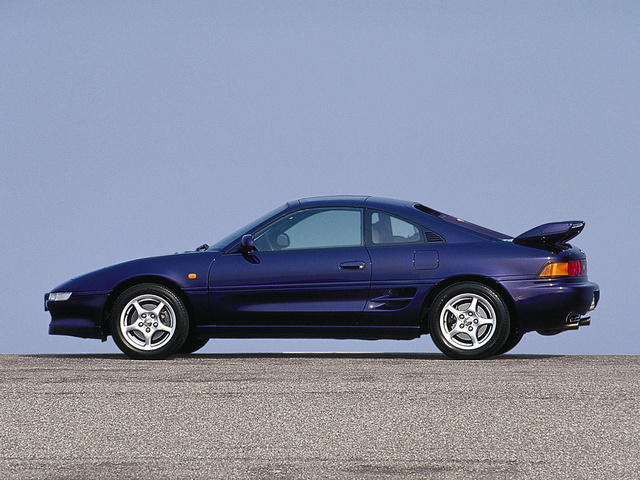 Since these are exceedingly low-volume cars—with fewer than a thousand sold—neither The National Highway Traffic Safety Administration (NHTSA) or Insurance Institute for Highway Safety (IIHS) crash-tested the second-generation MR2. All we've got to go on here is the equipment that's in the car.
The MR2—like all cars produced for the 1995 model year—has three-point seatbelts for the driver and passenger, as well as airbags for both the driver and passenger. The passenger airbag didn't arrive until the 1993 model year in U.S.-bound MR2s. And then there's all the common safety equipment that's required by federal regulations, like a collapsable steering column, energy-absorbing bumpers, and crash bars in the doors. Logic would tell you that a low-slung car that weighs no more than 2,800 pounds is not going to fare well in a crash with a modern pickup truck, so be well aware of this when you decide to purchase.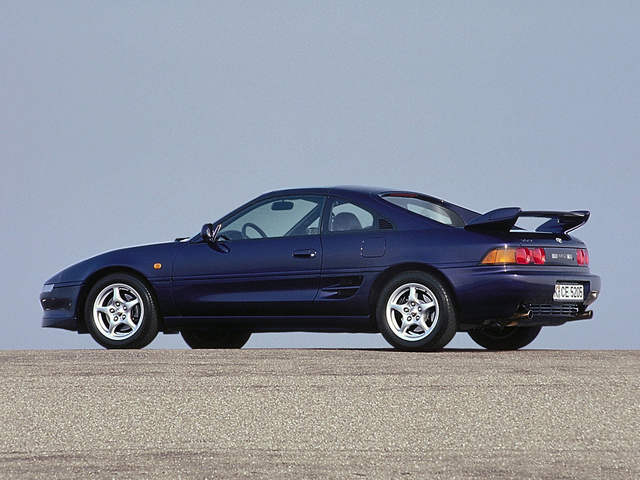 Price is the other factor that kept large numbers of Americans from purchasing the 1995 Toyota MR2 as a new car. A comparably-equipped Mazda Miata with a five-speed manual was available for $17,895 MSRP. The cheapest MR2 coupe on the lot started at $24,038, and to get into the MR2 Turbo (the one that offers a real advantage over the Miata), you were looking at $29,238. The price difference would easily buy you a Miata AND a 1995 Honda CBR900RR if you really were interested in going fast.
Fuel economy ranged between 22 mpg city/29 mpg highway for the base model and 20 mpg city/27 mpg highway for the Turbo.
Early on, these cars tanked in value, but they're stable today. You'd spend about 60% of what a new one costs to buy the nicest one around now, and cars with average mileage and condition typically sell in the $10,000 range.
One thing the MR2 shares with the Miata is the durability of its absolutely bombproof engine, which will easily ring up 200,000 miles without a major overhaul. Both the MR2 and MR2 Turbo have a timing belt that needs to be replaced at the usual 75,000-mile interval. On the Miata, that's not a big deal. On this car, it requires removing the intake pipes, turbo, fan, cruise control, alternator belt, all in an engine bay the size of an airport locker. Either budget for that, or look for receipts.
What's your take on the 1995 Toyota MR2?
Have you driven a 1995 Toyota MR2?
Cars compared to 1995 Toyota MR2
Looking for a Used MR2 in your area?
CarGurus has 10 nationwide MR2 listings and the tools to find you a great deal.
Trims
2 Dr STD Coupe
2 Dr Turbo Coupe
Coupe
T-bar
Turbo T-bar
Quick Links