Stevens Creek Toyota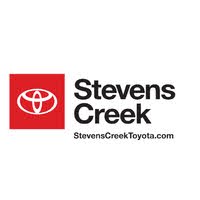 Express Lube, New Owner Events, Rent A Car, Presidents Award, Parts
Center, Fleet T.E.D. Dealer, Toyota Certified Used Vehicles, Toyota Tire
Center
4202 Stevens Creek Blvd.
San Jose
,
CA
95129
Map & Directions
https://www.stevenscreektoyota.com
Sales: (408) 617-9322 Service: (408) 984-8833
Today
9:00 AM - 9:00 PM
(Closed Now)
Show business hours
Hide business hours
By Car
By Body Style
By Price
Filter Results
Popular Used Cars
Used RAM 1500
2,780 Great Deals out of 148,949 listings starting at
$3,950
Used RAM 2500
591 Great Deals out of 37,238 listings starting at
$5,000
Used Honda CR-V
1,005 Great Deals out of 86,593 listings starting at
$1,999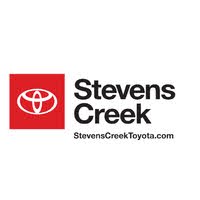 Today
9:00 AM - 9:00 PM
(Closed Now)
4202 Stevens Creek Blvd.
San Jose
,
CA
95129
Dealer Reviews
All reviews are verified visits to the dealer. –
Learn More
Can I give 0 stars? I highly recommend everyone go elsewhere for their toyota needs. I was trying to purchase a used 4runner and the salesperson told me it was still being serviced and cleaned and wouldn't be put out until the next day. I told him 3 times that I could come in that night and he continuously told me it wouldnt be ready for sale until the next morning. I made an appointment for 9am to purchase the car. That night, I recieved a text saying it sold. Why the hell would you tell me it's not ready and then sell it. Worst business practice! They only care about money and making a sale. Dont go here. Go to a different toyota!
Anil was prompt in handling my inquiry about the RAV4 2016 SE. However, tbe sticker price placed on the car ($22,000+) did not match to what he showed me with his calculations. He used the KBB price which was a lot higher. I was disappointed to this.
Jul 14, 2019
Response from current dealership:
Thank you for sharing this review regarding your experience with us. I'd like to discuss this with you further if you could please contact me at your earliest convenience.

Sincerely, The Stevens Creek Toyota Management Team
After asking the dealer if there were any issues with the car I was told no. Since I live out of state I hired a pre purchase inspection and the mechanic said that the back of the car was hit and had a lousy paint job. The rear tires are 4 yrs old and they need to be replaced. Knowing this I still would have taken it if the dealership would have knocked off $1500 to have the bodywork replaced from my body shop guy who gave me a quote and if they had replaced the two back tires but the general manager only offered to takeoff $300. This dealership is a joke
Jul 1, 2019
Response from current dealership:
Thank you for sharing this review regarding your experience with us. I'd like to discuss this with you further if you could please contact me at your earliest convenience.

Sincerely, The Stevens Creek Toyota Management Team
Very polite & easy people to work with. Called them about the car, they gave me what I wanted and I bought the car.
I haven't looked at the car yet but they responded to my email quickly!
My experience was wonderful at this dealership. I was able to get the entire procedure within the day along with a new insurance coverage with reasonable rates. My sales executive was Kash, he was very polite and friendly. Did not pressure me at all, got me a good deal, got the car cleaned and made sure that all of my work was done before he left.
Very helpful. Got in and out quick. Great place to buy a car.
Very reasonable and helpful
Show older dealer reviews
27
Josh Pourkhorsand did the impossible – he made by car buying experience pleasant and even fun. I have been avoiding purchasing a car for a while because I was afraid of the haggling and games that usually comes with the process. And, there were many other dealerships that did play games. I came to Stevens Creek Toyota because Josh was, of all the salespeople I spoke with, straightforward. From the get-go, he was forthright and answered my questions promptly. When I came for a test drive, he was infinitely patient and listened to my concerns and my questions. Josh spent close to 2 hours with me just on the test drive to make sure I really got a feel for the car. Then, he gave me the time to consult with my mechanic and have the car thoroughly inspected. Josh went out of his way to make sure my questions were answered and that I was completely comfortable with my decision. And, he gave me a good deal to boot! What's more, he followed up with me even after all the paperwork was signed and after I drove the car off the lot. This shows how committed he was in making sure that I was truly happy with the purchase. When I told my friends of this exceptional experience, they were amazed. I cannot recommend Josh enough!
Stevens Creek Toyota is a very good place to look for vehicle (both used and new), they are easy to deal with, their guys were very patient, no pushy, and accomodating esp Jason Xie. NB: safer to call them first for the exact price and they will work with your budget. Well recommnended.
I was trying to buy a used vehicle from here. Unfortunately I live about 300 miles away. I was dealing with Asher who was very professional and courteous. We negotiated a price. Here is why my rating goes to two stars. I asked for him to send me pictures of any cosmetic damages. He took pictures of the truck from at least 10 feet away and said it looked good. So before I was set to fly up to buy, I had a third party mechanic inspect the vehicle. I also asked him to send pictures of any cosmetic damages as well. He sent me 5 or 6 of what I would consider pretty significant scratches and dings. That is when I decided against the purchase. So the inspection cost $100, but saved me over $300 in travel expenses. Just be honest and up front. You wasted my time and yours.
I bought used car few weeks ago. Very good service. Thanks Josh!
They were really good and gave a wonderful servise (Josh & Ray) and I purchased my 2014 mustang. I financed the car and they made everything really easy for me.
They were a 2nd option for me because of the driving distance . Helpful and friendly online though .
Prompt call-back. Never made it there to look in person.
Bought a much better car than I had set out to be at only a smaller price and way below blue book. Jim and Anil were great. Would highly recommend.
Dealer called me that has a car for me that I was looking for and ask me to come. I drove 70 miles to see that car. When I arrived I was informed that he can not show me that car because its body is damaged but offered me another truck that had hole in the trunk from bullet. When I pointed on that hole he burst laughing. Later his manager came and told me that he does not have a truck that I want too buy.
Truck was advertised for the wrong price on Car Gurus. When Stevens Creek Toyota contacted me the truck was $4,000 more than the advertised price!
Low price! Pre-owned Certified! Great Warranty! Free maintenance for a year! Can't beat that.
They played to bring me to the dealership and they did not have the car which I was working with them. At the end they reschedule the appointment and told me later that they did not have the car
great followup, would have purchased except here except the local dealer was really close.
Ford, was a excellent Rep. I thank him so much for making my life be complete with my selection of the vichele
I had put in offer and been talking with a dealer submitted an online loan app. Basically i was buying the car, they were going to call back after processing which they said would be within the morning. By 4:00 I hadn't heard anything and i shot the dealer a text, he responded briefly and short "the car was sold this afternoon" he never expanded or explained, apologized etc. Communication was over, I was no longer a customer? I guess that's car sales for you....
Purchased a 2007 Toyota RAV-4. It was a very good experience. Good selection of used RAV-4s. Our salesman and the whole staff was very professional.
Professional, pleasant, easy to work with on phone, on line and in person. Ford (yes the salesman's name was Ford) was a great guy. I regretted that I didn't like the car because I wanted to buy it from him. There was nothing wrong with the car, it just wasn't me.