Hondru Ford Chevrolet of Manheim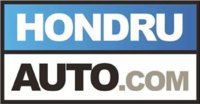 Today
9:00 AM - 8:00 PM
(Closed Now)
Show business hours
Hide business hours
By Car
By Body Style
By Price
Filter Results
Popular Used Cars
Used RAM 1500
2,740 Great Deals out of 148,708 listings starting at
$3,950
Used RAM 2500
555 Great Deals out of 37,240 listings starting at
$5,000
Used Honda CR-V
1,007 Great Deals out of 86,492 listings starting at
$1,999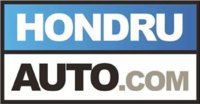 Today
9:00 AM - 8:00 PM
(Closed Now)
300 S Main St
Manheim
,
PA
17545
Dealer Reviews
All reviews are verified visits to the dealer. –
Learn More
Excellent service from start to finish. Thank you, Josh!
Josh was outstanding, great enthusiasm! Ended up purchasing same vehicle different color for a great price.
Jonathon Hershey was our sales person and he was BEYOND awesome. Was very patient and kind with my Dad. HIGHLY RECOMMEND HIM AND THE DEALERSHIP.
Your dealership treated me well unfortunately we couldn't get together. If the corvette is still available please contact me. Thank you
I was promised that the vehicle I wanted wasnt being sold until 4pm, giving me time to secure a down payment. At 1pm when I called to get bank info to send a downpayment I was told that they were currently selling the vehicle at that moment. I was lied to and was very disappointed with communication. Overall I had a terrible experience
Mar 21, 2019
Response from current dealership:
Hello Matt. I am sorry to hear about your online experience here at Hondru. Unfortunately the vehicle that you inquired about was sold to a local customer that was currently in the showroom & had already been working on the Nissan. I see that you have never visited our store to experience our customer service, if you would be willing to give us a second chance I can have our internet department follow up and see if there is something else we have that may work for your needs. Once again we are very sorry about your experience. Please let us know if we can further assist.
My son and I saw this car on CarGurus website. We emailed about availability and received a return email within an hour. They confirmed availability but he and I were unable to make the two hour drive that day. We set an appt to go see the car two days later. They held the car car for several hours so that we wouldn't drive all the way up there and have the car sell. When we arrived we we're helped by Derek, sales rep, who not only was pleasant and professional but was very down to earth. My son is 19 and the car was to be his (with some help from me). Derek picked up on the situation and didn't try to sell me the car. He treated my son with respect and allowed him to make the deal without referring to me unless it was appropriate. I really appreciated that as this was a special moment for my son buying his first car. The car was as advertised, and we struck a deal that day. Great family dealership!
Bought a car here. The service was professional and they were very efficient. Colt was my sakes person and he made the processt very easy. I would definitely return to a D recommend this dealership!
Internet sales person Ian great giving me help but I bought a car at another dealership they had the better vehicle but the other dealership had price but I give them 5 star ⭐️ the dealership bing great
Benjamin was my salesman he was very helpful and patient, everything he said about the vehicle was correct he sold me a great car
Show older dealer reviews
22
Very nice place and sales guys there. No troubles to do a test drive there, also with an international driving license. But we knew more details of the cars than he did.
Everything was fast and easy , drove the car liked it and took it home same day,
I had to drive 34 miles to buy this truck. Erykah happy with it all
so far a good experience no pressure ended buying reply was fast had what i was looking for
The salesmen we dealt with were not "pushy", the one was new to the business. I was not happy with the fact my vehicle was not ready as promised and I was not notified of this so I wouldn't have traveled the distance to pick up my vehicle. The experience put a damper on my view of this dealership in comparison to what I have heard and read.
Salesman was very polite and worked with me so that I did buy this vehicle.
I was contacted promptly and profffessionaly dealt with, I have to get time to get out to look at truck
I thought this dealer was great when we stopped one day to test drive a car. The salesman was nice. I contacted them about a vehicle through this site and dealt with the same salesman. All was good until we scheduled an evening to come see the vehicle. The day we were scheduled to come see the car, the price mysteriously increased by $1,000. I contacted the salesman and told him that we will no longer be coming to see it at that price. He stated that it was sold over the weekend. I explained to him that the price was just increased on the same day we were to come see it. He then told me that it was an error with the computer system and that it was sold for the original price. I continued to check this dealer's website and the vehicle remained on the site 'for sale' for the increased price for WEEKS! Luckily we were already planning on seeing another vehicle at another dealership that same evening and bought it that same night. I will NEVER deal with Hondru ever again! I don't appreciate being lied to!
May 12, 2016
Response from current dealership:
Hello Lindsey,
Thank you for your feedback. We are sorry for the miscommunication. You are correct, the price on the vehicle was increased. Most often we reduce vehicle prices but there are times when we are evaluating vehicle prices we opt to increase a price. In this case the vehicle was sold and the customer was unable to take delivery of the vehicle immediately. As you probably already know the vehicle is no longer on our website and the customer has taken delivery of the vehicle by now. If by chance you are still looking for a vehicle please allow us the opportunity to show you how
More ...
I emailed this dealership about a car and I heard back relatively fast at first. The car was still available. Great! However, once I replied to the Internet specialist for the second time he never responded back after several email attempts. So I called to find out the car had been sold. Very rude and poor communication. Very disappointed.
Jan 30, 2016
Response from current dealership:
Thank you for your feedback. I am very sorry that our response time getting back to you was delayed, sometimes we have emails that go to our spam box that get missed. This week we are also still cleaning up from the blizzard of 2016 (27 Inches of snow) and my sales staff has spent a lot of time cleaning up the lot so we can get back to work. If you would like to provide me with your info I will be happy to see if there is a like vehicle that will work for you. Please respond to my email with the vehicle you requested and I will see what others we have that may fit your needs. Thanks again and
More ...
salesman was very accomodating
Nice people. Ian was very accommodating but car interior was not color I was looking for. If car had been right I would have bought from them.
Great team, no pressure! Recommend! Ask for Chad Martin.
Salesman Andy was very helpful and worked to find exactly what I was looking for.