Bob Fisher Chevrolet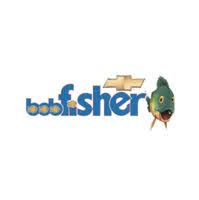 GM Certified Internet Dealer, GM Certified Used Vehicles
4111 Pottsville Pike
Reading
,
PA
19605
Map & Directions
Sales: (610) 609-8670 Service: (610) 370-6671
Today
8:00 AM - 8:00 PM
(Open Now)
Show business hours
Hide business hours
By Car
By Body Style
By Price
Filter Results
Popular Used Cars
Used RAM 1500
2,780 Great Deals out of 148,949 listings starting at
$3,950
Used RAM 2500
591 Great Deals out of 37,238 listings starting at
$5,000
Used Honda CR-V
1,005 Great Deals out of 86,593 listings starting at
$1,999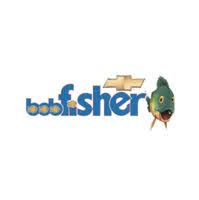 Today
8:00 AM - 8:00 PM
(Open Now)
4111 Pottsville Pike
Reading
,
PA
19605
Dealer Reviews
All reviews are verified visits to the dealer. –
Learn More
Gailen (internet sales manager) and Harry (salesman) were wonderful. The whole car buying experience was a pleasure and I couldn't be happier with my new vehicle.
Quick reply and was informed ahead of time that truck was sold
I was very happy with Bob Fisher's! Harry was my salesman and he went above and beyond to make my car buyong experience great. Highly recommend!!!!!
They did contact me and were good but all these Internet sales have autogenerated emails that spam you even if you are talking w/the sales person. Or the email will ask you if you have any other questions about that specific vehicle after it's already sold. It's hard to opt out too.
Show older dealer reviews
26
Saw a truck on CarGurus being sold at Bob Fisher Chevrolet that I was interested on looking at. Sent an email asking if truck was still available and received a response within a day. Went to look at the truck and after some negotiations I purchased the vehicle. Process went quickly and easy.
Quick and helpful response
It's was a nice experience educated staff really like the dealership
Quick response. They answered any questions I had professionally.
We went up to take a look at this car after talking with Amy Friday night.........once we arrived Tim was very helpful in showing us the car and taking us out on a test drive...........once back at the car lot he asked my husband and I what we wanted to know price wise and payment wise on this car, we told him......he went to the finance department and came back with a figure pretty darn close to what we had told him...................and after about 2-3 hours from start to finish we were able to drive the Durango home with us.
They answered me right away ... drove from NJ to PA where our granddaughter lives .. the dealership was very helpful and we bought the vehicle ... easy peasy
Dealership contacted me. Provided information requested.
Listed suv for a week and kept emailing and calling to come look at the suv, and low and behold the suv was never checked out after it was traded in. The suv needed too much work and the dealership sent it to aiction!! Waste of time!
Contacted immediately. Very friendly.
Fast response, very friendly
Jan 5, 2016
Response from current dealership:
Hello Mike Thank You For The Great Review....
Sep 17, 2015
Response from current dealership:
Emmanuel,Thank You Very Much
Sep 17, 2015
Response from current dealership:
Thank You Calos
It was a hail damaged car
Dealer lied about the car being in an accident. Would not show me the CARFAX report. Parts of the frame cross arms have been changed with used parts. Said the car only had 32,000 mile on it and the tittle came back and the odometer was changed at 77,900 miles on it. Which means that the car had 110,000 miles on it. I would not use this dealer ever again.
Dealer responded next day,with photo's sent to my phone,but wasn't exactly what I was looking for
a) VERY helpful with me purchasing a car from out of state -- they bent over backwards. b) did not follow up on some requested paperwork until I reminded them. c) I bought a diesel car 'as is' --for a very low, acceptable price -- and it had been assessed by their svc dept and passed...there was an intermittent 'check engine light' that was brushed off as 'just a faulty O2 sensor.' My mechanic at home immediately assessed 2 leaking gaskets and a defunct EGR valve.. I did not mind buying as is and the price was still perfectly reasonable -- but it does seem like they should have accurately presented the facts.
Would not negotiate with price did not even drive down to see it