Dan Vaden Chevrolet-Cadillac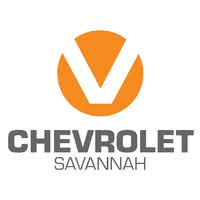 Today
9:00 AM - 8:00 PM
(Open Now)
Show business hours
Hide business hours
By Car
By Body Style
By Price
Filter Results
Popular Used Cars
Used RAM 1500
2,780 Great Deals out of 148,949 listings starting at
$3,950
Used RAM 2500
591 Great Deals out of 37,238 listings starting at
$5,000
Used Honda CR-V
1,005 Great Deals out of 86,593 listings starting at
$1,999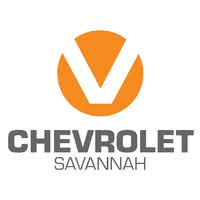 Today
9:00 AM - 8:00 PM
(Open Now)
9393 Abercorn Street
Savannah
,
GA
31406
Dealer Reviews
All reviews are verified visits to the dealer. –
Learn More
I did buy the truck! It didn't have all of what was advised and only one key and fob I asked for a second key they did make a key but were too cheap to give a second fob even though it was Advertised to have remote start. I then tried to purchase the remote start 3 different times from Dan Vaden could not get any help from the service people. So I went to a different dealer and they were more than helpful.
Jan 13, 2020
Response from current dealership:
We appreciate your honest review. We set a high standard for ourselves, so we are disappointed to hear that your experience with us was not a positive one. If you would be willing, we would like to have you contact our manager (912) 921-3524 to discuss this in more detail.
Dec 9, 2019
Response from current dealership:
Thank you for taking the time to leave a review, Greg!
Very professional friendly staff!
Nov 18, 2019
Response from current dealership:
We're so happy we were able to help you out! Please don't hesitate to reach out if there's anything additional we can do for you.
They called right a way, gave me a background on the vehicle, we just haven't come to a suitable price. not surew they still have the avalanche. they were good to deal with.
Nov 11, 2019
Response from current dealership:
Thank you for providing your feedback from your visit with us! Please reach out to us directly at (912) 961-5893 when you have a moment to discuss further about the Avalanche. Thank you!
Oct 21, 2019
Response from current dealership:
Thank you so much for your high rating!
Very helpful and got my payments where i needed them..also gave me top dollar on my trade in...met me when i pulled into the dealership...excellent customer service and very professional
Sep 13, 2019
Response from current dealership:
Patrick, we are always happy to help and love hearing when our customers have a great experience! Please let us know if there is anything that we can assist with in the future!
Sep 13, 2019
Response from current dealership:
Thank you for taking the time to let us know about your recent purchase! We are happy to have provided you with such a positive experience!
I wanted to know the price of the car - they sent me a stream of text messages asking me all sorts of questions but never would tell me the price of the vehicle. Then they asked if I could come to their office for a "VIP informational visit" - I've no idea what that even means. I am going to drive 2 hours for another dealer since these guys were so strange. They even sent me a link showing that their price was higher than than the the MSRP .It was very strange.
Aug 20, 2019
Response from current dealership:
Hey Kat,
My name is Jeanna Milton the Internet Sales Manager for Dan Vaden Chevrolet Cadillac on Abercorn. I wanted to reach out to you personally to apologize for your experience. We should have provided any and all information you requested immediately. We have autoresponder software that seems to have communicated with you. Again, I am so sorry for your experience. We have loaner vehicles that we can provide you with if you need a car immediately. Whatever we can do to fix our lack of requested information we will. I do not want you to drive two hours for a vehicle. Please feel free to cal
More ...
I asked multiple times for pictures (since dealer has none listed here or on there website) and dealership never sent them. What they did send was generic email filled with blah blah blah. Next email said they were working on it. And the last email they sent said after they confirmed my contact information they would get back to me. They are pushy to get your phone #. Since I refused to give them my # they I guess refuse to send me pictures of the Escalade. Not my loss...there's tons of dealerships that are not interested in collecting customers phone # in exchange for vehicle information that should already be shown. This dealership is super shady and I'm not going to waste my time with them. Scammers!
Jul 8, 2019
Response from current dealership:
We are disappointed to hear that your sales experience was not a positive one with us. Customer service is extremely important to us and we would like to discuss this matter in more detail. If you would, please reach out to us at (912) 961-5893 when you have a moment. We hope to hear from you soon.
The salesperson at the dealership was great. But the person who arranges everything lied just to get us in the door. I explained a few times that I would be driving over 2 hours 1 way and I didnt want to waste my time so I needed to work it all out first. She told me i was approved, my trade in was good, they would have the car waiting... when i got there they didnt know i was coming, they had not even looked at my application and knew nothing about my trade in. I took off work early and wzted 4 hours of driving for nothing.
Feb 11, 2019
Response from current dealership:
We're very sorry to hear about the inconvenient experience you had with our dealership. We completely understand your frustration and we would like to make it up to you! Please reach out to us at 912-629-3407 so we can discuss this in more detail and seek out a resolution. We appreciate your feedback and hope to hear from you soon.
The telephone contact was timely and very courteous. When discussing and agreeing to the final price the sales manger added almost another $900 on top of the taxes and registration fees. If wasn't for that hidden add on i would drove from Charleston to purchase the vehicle.
Oct 23, 2018
Response from current dealership:
JJGonzoGuru, we're so sorry to hear about this! We strive to give our customers all of the available details/information about pricing, but it seems that we unfortunately did not adequately set the expectation prior to your purchase. If you'd like, please feel free to reach out to our Customer Experience Manager at 912-629-3407 so we can properly address your concerns! We appreciate your feedback & hope to make up for this!
I was extremely disappointed. We traveled two hours to see a car that was advertised, and still is, for 6987. When we arrived the car had not as yet been through the service checks or cleaned. When it was noted that it was idling too fast and the air conditioner did not seem to be working or any of the dashboard gauges, they said that would cost more, I could buy the car as it, which was never posted that way and a huge car dealership as they are should always have a car go through their safety check. I refused to pay more and they said they would have the car looked at by their service department and call me back the next day if I wasn't interested in something else on their lot. I specifically came for that car. They never called back but I called and they said the salesman would call me back which never happened, but I did get a text saying to come in. I could not get anyone to respond to how the car did in the service check, were the items fixed and the price.
Aug 16, 2018
Response from current dealership:
We're sorry to hear about your negative experience! The vehicle you were interested in is a value car and these types of units are sold as is, which is why the selling price is so low. With that being said, we always perform a Stop-Start-Steer Safety Inspection prior to selling value, as is vehicles. It is a legal requirement to perform a safety inspection on all vehicles, whether it's new or used. Regardless, we're sorry this information was not properly relayed to you and we would like to make up for your time and gas spent travelling here. Please reach out to our Customer Experi
More ...
Show older dealer reviews
20
Their customer service was very poor. They couldn't tell me anything on this van. Just have me the run around. Denise was very disrespectful!!
BAIT AND SWITCH. Not even one star. This dealer completely wasted my time and should be reported to the car dealer authorities, as if it would do any good? I inquired online one evening about the 2012 Toyota Tacoma listed here for under $12,000. In the morning, by emails, texts and phone calls several people confirmed it was still available. I drove 40 minutes into Savanah, only to be told by a salesman and his superior that they had just sold it. Instead, the salesman tried to sell me on a variety of trucks at twice the price. I went back to my vehicle and called Dan Vaden again...from the car park. They told me that it was still available. I went back inside and demanded an explanation. They started to get nervous and agitated. They gave me a complete run around for over an hour, changing their story along the way, finally conceding that the vehicle did exist but they weren't sure where it was. They even walked me all around the property through warehouses and workshops pretending to look for it, all the while trying to up-sell me on vehicles we passed by. At the end of this charade "Robin" apologized profusely for their treatment of me and promised to look into it, find the vehicle, and call me within 4 days. She did not call me. Since this experience, I have relayed this story to several people, two of whom had almost identical experiences! Dan Vaden is giving the industry a bad name. I'm sure they're not the only ones, but the industry needs to eliminate these shameful practices by prosecuting habitual offenders like the Dan Vaden chain. I have been asking for their dealership number but they are ignoring me. I would appreciate your advice on how I can get this information further into the public arena so as to warn other car buyer to beware of Dan Vaden car dealerships.
Had a problem as they were asking for premium money for a base level vehicle. After leaving lot check engine light came on. May be leaking oil. Only one key provided for vehicle.
The dealer is charging more for these cars than they are worth , overcharge O
I contacted the dealership on Saturday via email. I didn't hear from the dealership until Monday mid day. i purchased from other dealer on Sunday
I have always dealt with vaden for buying a car. I know it's a great dealership to deal with. So when I decide to buy it will be with vaden
Liked dealing with Joe amarle. Professional, low key, good listener. Didn't feel like I was being up sold at all Would go back in a minute.
they don't list either the miles or price initially
Wonderful experience. Salesman was patient, informative and helpful.
Gave me true numbers and followed up
Went to see civic si, over priced. Can buy a new one for less. Good sales rep Mr Tam.
Very good ! Enjoyed the experience
They responded almost immediately.
Dealer responded within 3 minutes of my Email!
They were fast honest and very helpful Will buy again from them