Vaden Chevrolet Pooler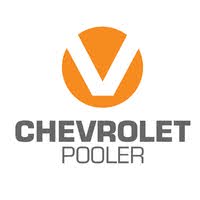 Today
9:00 AM - 8:00 PM
(Open Now)
Show business hours
Hide business hours
By Car
By Body Style
By Price
Filter Results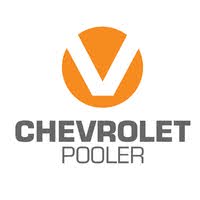 Today
9:00 AM - 8:00 PM
(Open Now)
300 Outlet Parkway
Pooler
,
GA
31322
Dealer Reviews
All reviews are verified visits to the dealer. –
Learn More
I'm an out of state buyer and found the car I've been searching for, for the last 6 months, at this dealer. I contacted the dealer on December 10th and gave the business manager a credit card to hold the car until I could get it inspected. It took a couple of weeks to get the inspections and a couple of price quotes corrected, but yesterday, I agreed to purchase the car and told them to use the credit card they had on file to hold it until they could correct an error on the taxes on their final price. The sales rep sent it to his GSM yesterday to correct. This morning, I inquired but he said he was just waiting for it to be corrected. I needed it to get a bank check. After 2 weeks of back and forth and $400 in inspections, and them having down payment money, I was just informed they sold the car. I was literally purchasing the car when they sold it out from under me! Just sick about the whole experience. David Dumas is not to be trusted. Terrible dealer.
Jan 13, 2020
Response from current dealership:
We pride ourselves on providing exceptional service, so we are disappointed to hear that your visit with us was anything less than satisfactory. Please reach out to us at (912) 450-7399 so we can discuss this in more detail
Nov 1, 2019
Response from current dealership:
Thank you for the 5 stars, Derrick!
so far so good, thanks britni
Very pushy to sell a car. They are good at their job of selling, but I was a little smarter on their tactics to buy. The car I was looking at was a mess on the inside not stated on Car Gurus.. Looked like a dog did his duty all over the inside & could not be cleaned out. It needed to be gutted inside. Plus they wanted to sell me a 2018 for a high price. I was not intimidated by their tactics & I was not buying what I did not like. I had to leave & will not be back. I did my homework before coming & the deals were not deals at all. I found my car at another dealership & the price was right.
If I could give half a star I would. I called about a vehicle, drove and hour for the vehicle. I get there and they tell me they vehicle was just sold. What a waste of time and gas. Some one could have notified me or at least shown me something that was similar to what I was looking for.
Visited to look at a Colorado. Told salesman I was looking four a 4x4 and he proceeded to show me two that wasn't 4x4s. Ask why he was showing me trucks I was not interested in and he stated that they were 4x4. Didn't have a clue what he was trying to sell. Went back and got about the same result. Wouldn't waste my time visiting there again. Both one three days later at different dealership.
The dealer i spoke to was helpful. The advertisement on your site was incorrect, so I did not buy the vehicle. The transmission was automatic not manual like the ad said. Wasted two hours of driving to see a car with wrong transmission.
Excellent help friendly service down to earth people
Very helpful, got the payment I wanted, and serviced and fixed the car when i found issues!
Just chatted on phone was helpful with what I asked
Great car. Great dealer. Very fast response. Did not buy the car but the salesman Eddie Black respected me and ifbthe wife would have approved I would have bought the car. Will go back to Eddie if Vaden Chevy has another car I'm interested in.
it took them over 24 hrs to call me back
Excellent dealership and service department
Show older dealer reviews
14
Got me what I wanted!!!! SCATPACK!
Made an appointment. Car not on lot; at 'body shop' to return on Tuesday. Sales Manager Dumas called us with profuse apologies and promised to bring car to my home. We have heard nothing further and the car is now priced some $2000 higher on your site than previously.
They have a very nice sales staff. Helpful and knowledgable.
We got an appointment confirmed by one of the managers around 2pm to see that specific car at 6pm, so we traveled about 45 minutes to do it and if the car was the way it was described, buy it, but when we got to the dealer first they pretended that they had the car but brought us a different 4Runner. As it wasn't the one we specifically wanted to see they apologized saying that as the dealership is part of a company with 7 locations the car had been taken to another location and sold, and pretended that we see another 4 Runner they had available. We just think that maybe they just used the car to get us there and then tried to sell whatever other car they really have. We left very disappointed and I wrote a message to the manager who had set up the appointment, but never got an answer. We understand that if before we arrived they had a customer who wanted to buy the car they obviously had the right to sell it, but in that case they should let us know in advance so we didn't have to travel for nothing. That is jus not professional.
Mileage was off by 95,000 miles
I found a truck via CarGurus, the internet sales person was on point with communication and information, I set up an appointment to view and test drive the truck, even emailed them when I was on the way. I was extremely disappointed when I arrived. Truck was not pulled around waiting, it was filthy dirty with 3 major cosmetic issues that I was not made aware of, or of which was supposedly the dealers fault. (A broke mirror, body damage to a fender, and the front bumper out of alignment) The tires were not even aired up to sufficient amount after going through their "rigorous" inspection! There was also a Disabling accident on the CarFax. This dealer has the LongHorn Ram listed at its full value, not taking into consideration it has not been able to be sold since it was originally traded in, was purchased at Auction, and was taken away from the accident by tow truck. The Sales Team had no understanding of my concerns and made embarrassing negotiations with me, then let me walk after only a few short minutes. BEWARE! Some of their vehicles might not be as true as they claim!
Car is sold 3 days before we set up a test drive appointment. They lied to us and told us it was there and tried to sell us something new.
Terrible communucation! Told me car was sold on Friday now price is 1000.00 higher on Monday and still posted here as for sale!
Jul 28, 2016
Response from current dealership:
Frank, we are very disappointed to hear that you have had a less than satisfactory experience with us! My Sales Manager, Tracy Poudrier would like to speak to you directly in reference to your concerns. You can reach him at 912- 629-3315. Thank you for reaching out to us and we look forward to hearing from you soon.
Contacted me by email, but not interested in truck anymore.
They did not have the vehicle advertised. Very difficult to communicate with.
Best salesmen and dealer experience I have ever encountered. Very fair, helpful, knowledgeable and explain everything in detail. Professional work force. Will do business again.
After making the deal and a deposit...they sold the truck out from under me!!!...Oh. well! attitude!!!