Finding a great car dealership requires a bit of time and effort, but the payoff is huge: You'll do business with a company that sees the benefit of treating you right and fostering a mutually beneficial long-term relationship. Rather than simply seeing you as a ticket to reaching a monthly sales quota, everyone from the general manager to the service technician will make sure you're well informed about not only your purchase but also proper maintenance and care of your new vehicle. The folks who work for that dealership realize if they treat you fairly and respectfully, there's a greater chance you'll return when it's time to trade, and you may even recommend their business to family and friends.
Here's how you find that dealership.
Research Dealerships from the Comfort of Your Home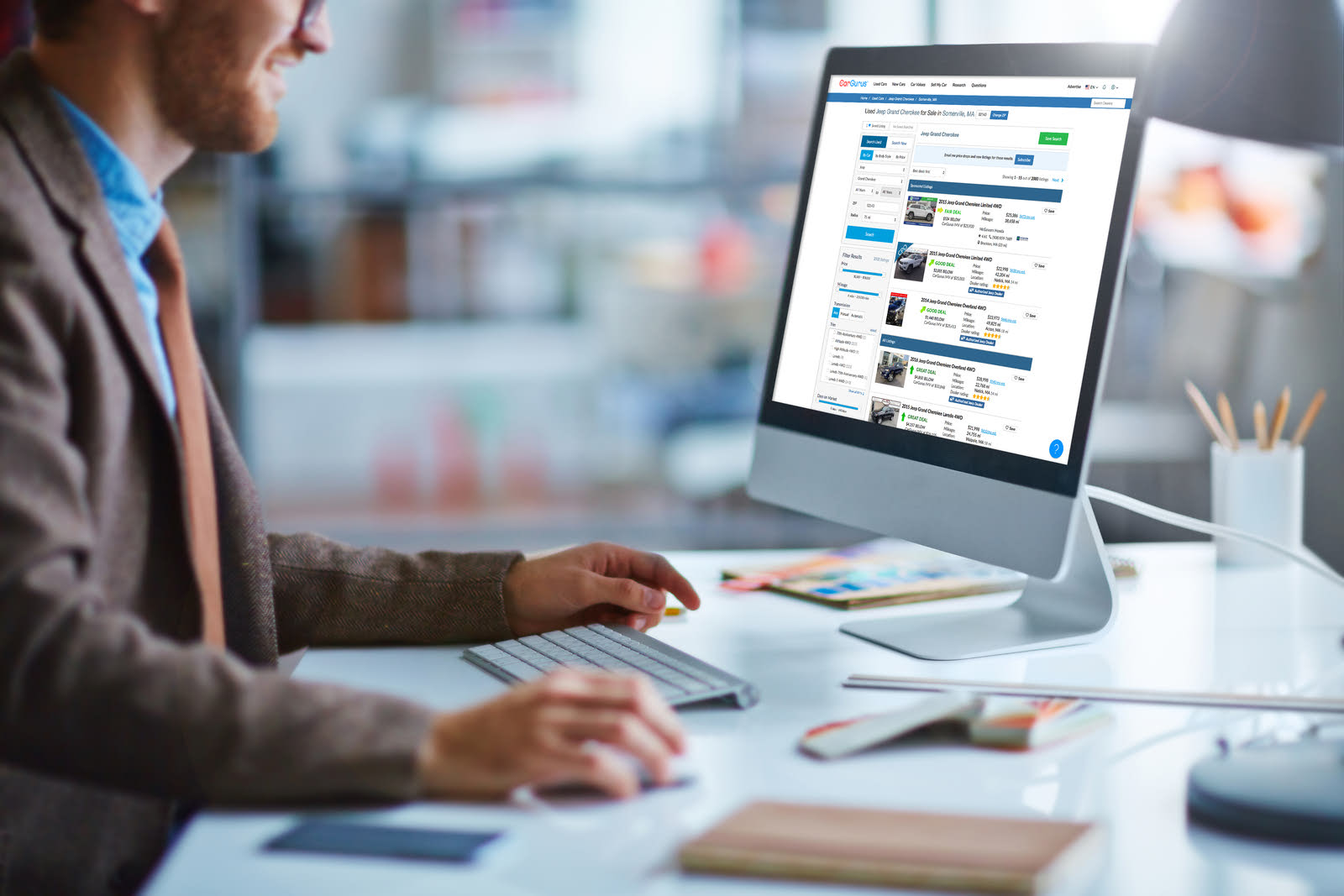 Like most everything these days, finding a great dealership can be done with little more than a computer or iPhone (or Android device for you non-conformers).
Of course, the most tried-and-true approach is to ask people you trust who they'd recommend, whether it be a specific dealership or salesperson. The best salespeople don't need to pounce on potential customers as soon as they step foot on the lot. Instead, they provide a positive buying experience and rely on repeat customers and referrals. So, with a few texts, emails, or calls, you could be well on your way to finding the source of your next car.
But don't stop at word of mouth; it's smart to do some online research yourself, too. Specifically, read dealership reviews posted by previous customers. These can be found when viewing individual vehicle listings or by searching for particular dealerships on the CarGurus Used Cars page. You can get a sense of which dealerships deliver the best buying experience by focusing on reviews that discuss the business's communication style (from initial contact to post-sale), the negotiation process, customer service, and its listing accuracy (whether its online descriptions and photos honestly represent its actual cars).
Another point to consider is the dealership's longevity. In today's highly competitive marketplace, businesses that fail to satisfy customers—or employ shady sales tactics—will likely shutter quickly, or at the very least earn a poor reputation. Established dealerships that have withstood the test of time are likely doing things right.
Lastly, it's beneficial to know the difference between franchised and independent dealerships. Franchised dealerships, such as your local Chevrolet or Honda store, sell brand-new vehicles and can also sell certified pre-owned vehicles with extended manufacturer warranties. They also offer non-certified used vehicles. Independent dealerships are not associated with any particular new-vehicle manufacturer, sell only used vehicles, and are often best suited to price-conscious shoppers. They may also offer certified vehicles, although in those cases the warranty comes from the dealership or a third party and won't offer the automaker's backing.
Look Around the Dealership When You Arrive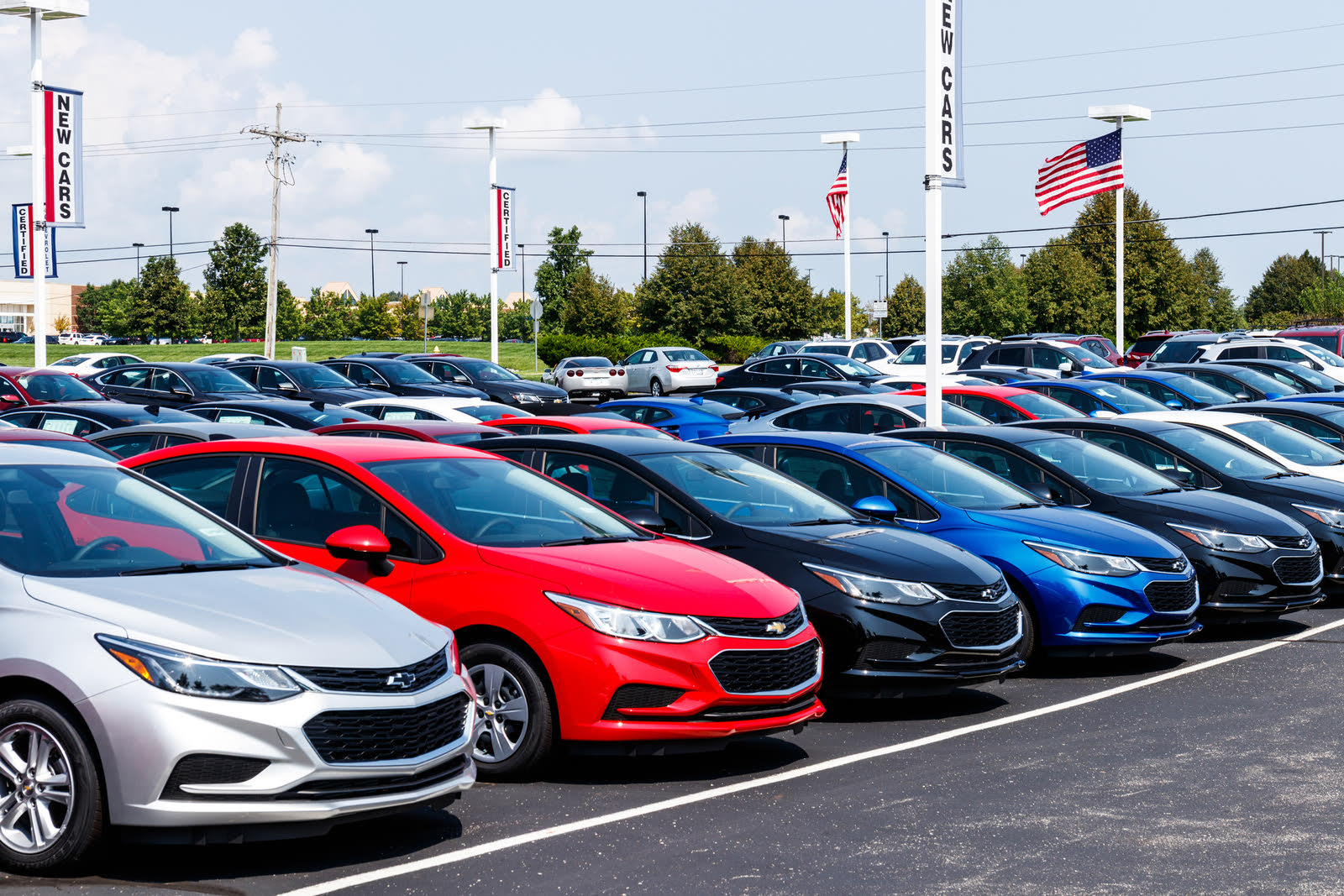 This may seem like a bit of a no-brainer, but the appearance of a dealership and its employees can say a lot about not only the business, but also the vehicles it sells. While a shiny new showroom can be impressive, equally important are the rest of the facilities, such as the lot and the service bays (assuming the dealership also offers a maintenance shop). If a potholed parking lot and messy maintenance shop live behind the showroom's sparkling facade, chances are that dealership's vehicles aren't the best they can be, either. The same can be said for the salespeople—if they don't appear professional and trustworthy, take your business elsewhere.
Beyond appearance, it can be helpful to inquire about the dealership's amenities, including a clean play area for children, free Wi-Fi access, and availability of loaner cars or a shuttle to and from home or work when your vehicle is in for service. Speaking of which, dealerships with their own service departments and ASE-certified mechanics can perform necessary repairs and inspections in-house, meaning there's a better chance vehicles will be in tip-top shape before being offered for sale (and any issues can be quickly rectified).
Get to Know Your Salesperson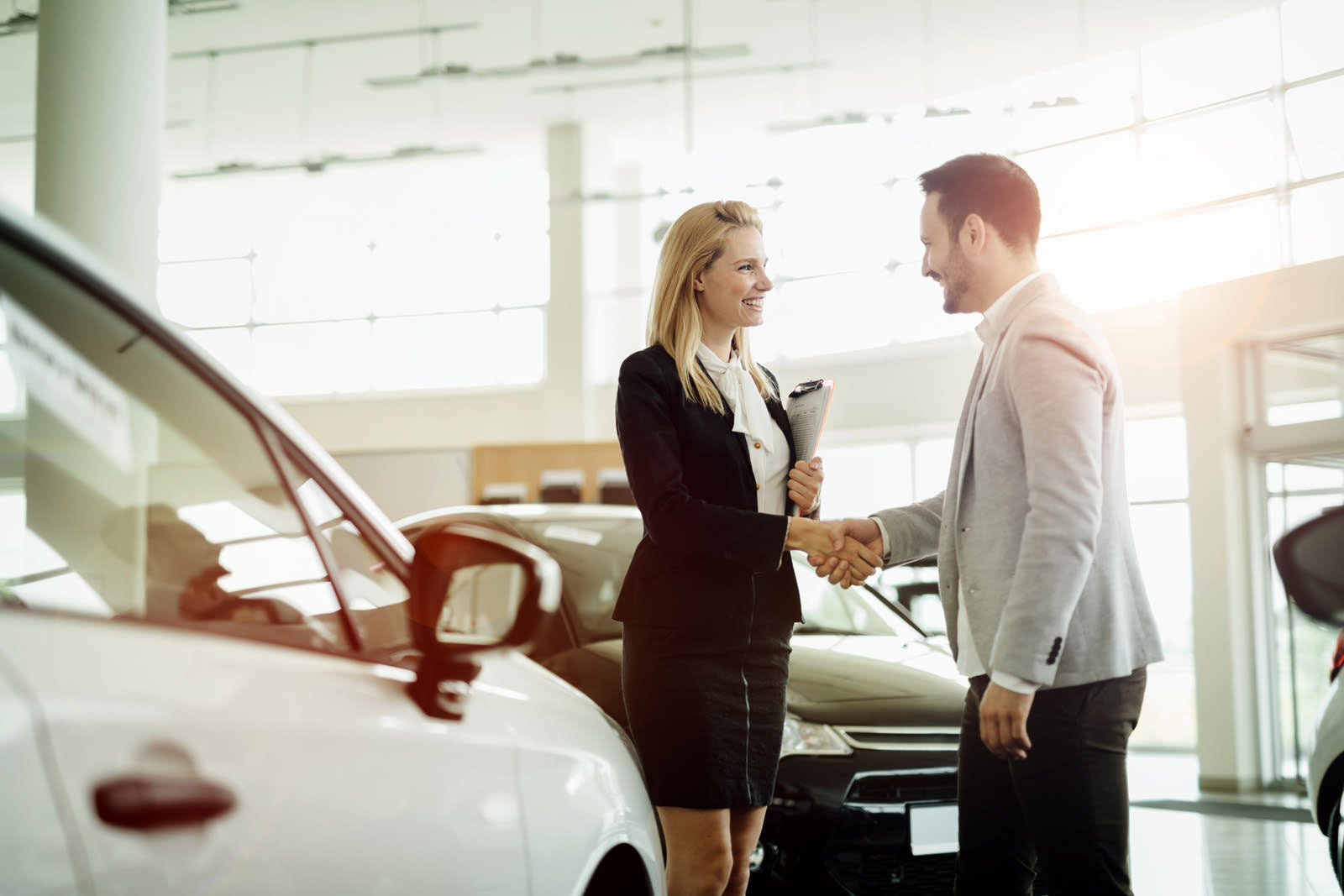 Finally, getting to know your salesperson is one of the most important aspects of finding a great dealership. A particularly bad salesperson can take the luster off an otherwise promising dealership, but a particularly good one can make up for many deficiencies. One tip is to make an appointment—if the salesperson is available and has your selected car ready when you arrive, that's a good sign. Next, the salesperson should be polite (obviously), ask the right questions to make sure you're getting the vehicle that best suits your needs and wants, and do it all without putting pressure on you to buy. If you run into a salesperson who says, "We have lots of interest in that car," or "That special price is good only today," feel free to walk away. Briskly.
The Bottom Line
With so much information available at our fingertips, finding a great car dealership is easier than it has ever been. By utilizing word-of-mouth recommendations from friends and family, backed up by online research and an in-person visit with your salesperson, you can feel confident that you're engaged with a fair and trustworthy outfit that will not only work to earn your business today, but for many more years to come.
Related Topics
How to Negotiate a Great Deal on a Used Car
Dealership Mechanics vs Independent Shops
How to Donate Your Car to Charity