Mercedes-Benz G-Class
Model Overview
New Mercedes-Benz G-Class

2019 Mercedes-Benz G-Class
The 2019 Mercedes-Benz G-Class has been announced, but it is not yet available for purchase.

2018 Mercedes-Benz G-Class
Used Mercedes-Benz G-Class
Mercedes-Benz G-Class Questions
Car Pulls Left Only When Accelerating
Hi Guys, I have a 2011 G55 with steering issue, my car pulls to the left only under acceleration and when I let go the throttle paddle to cruise car steering will straiten and drives norma, I did ...
Vin
it won't let me put in my vin number. here it is wdcyc3hfxex223756
1991 Mercedes 300ge Vacuum Pump Is Not Working
1991 Mercedes SUV 300 GE the vacuum pump is working if jumped there is power to it on one terminal no ground
I Bought A Car From A Vendor Here But I Am Not Allowed To Leave A Review
I found a car on CarGurus G Wagon and I bought it a month ago but I am not allowed to leave a review I am not sure why...it has asked for email, phone numbers and text message
How Do I Know An Advertiser Is Not A Fraud, Guru5447m
how do i know an advertiser is not a fraud, Guru5447M has listed a vehicle way below the going rate, and does not answer my questions to come see the car but wants me to give him my email so he can ...
Older Mercedes-Benz G-Class

2000 Mercedes-Benz G-Class

1999 Mercedes-Benz G-Class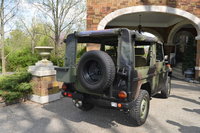 1991 Mercedes-Benz G-Class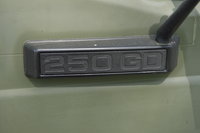 1985 Mercedes-Benz G-Class
Mercedes-Benz G-Class
Overview
Those who have followed Mercedes-Benz for some time know the G-Class represents a unique group of SUVs in the automaker's lineup. Short for Gelandewagen (or "cross-country vehicle" in German), the G-Class dates back to the 1970s, when the automaker started building the military-use vehicles in Austria at the behest of the former Shah of Iran. In that regard, the G-Class shares some similarities with the Jeep and the Hummer, both of which were originally designed to be military vehicles before shifting over to the general consumer market.
Although originally created as a military vehicle, the Gelandewagen, and later the G-Class, became popular with offroad enthusiasts as well. In keeping with the automaker's high standards, the Gelandewagen was designed to be the best offroad vehicle available, and many considered it the ultimate SUV long before the term "SUV" became popular with the general public. However, as its name indicates, in its early years the Gelandewagen was often referred to as a wagon, not an SUV.
When describing the early Gelandewagen, and the later G-Class vehicles, the word "rugged" applies best. To this day, the G-Class retains many of its original styling cues, including its rather severe, squarish exterior lines. In its early years, the Gelandewagen came in three trims, including three body styles and two wheelbase lengths. While Mercedes paid particular attention to the vehicle's offroad capabilities, luxury features were not a high priority. Early production numbers were limited, and while the Gelandewagen was not available in the U.S. in its early years, a number of vehicles were imported and modified to meet Department of Transportation specifications.
Upon receiving a redesign in 1990, the Gelandewagen received full-time four-wheel drive and antilock brakes, as well as an upgrade in luxury features, such as an available wood-and-leather interior. In 1994, the Gelandewagen officially became the G-Class, as Mercedes revised the naming systems for all of its vehicles. A design refresh followed in 1997, which included the addition of a turbodiesel engine as well as a power-top convertible trim.
Today, the G-Class comes in two trims, both of which still reflect the vehicle's design origins. The G500 features a 5.0-liter, 292-horsepower V8 engine linked to a seven-speed automatic transmission, and includes leather seating, heated front seats, and Burl Walnut wood trim. Pumping up the power, the brawny G55 AMG comes equipped with a 493-horsepower V8, twin sidepipes, standard four-wheel-drive, and a sport suspension and styling cues designed by AMG, Mercedes' in-house sport tuner.