New Kia Rio5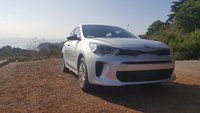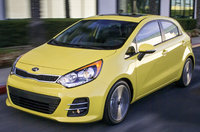 Used Kia Rio5
Kia Rio5 Questions
My Rio 5 Wont Start And Sounds Like It Wonts To But Seems Like Fuel Issue?i...
my car wont start after replacing battery
2009 Kia Rio5 Not Starting In Cold Weather
I live in Duluth, MN and this past week temps overnight have been in -20's. I know cars will have trouble starting in the cold. My car hasn't started with even a jump start and charging for 30 mins pl...
08 Kia Rio5
The car died one night while driving. Now it will crank but won't start. I have confirmed it has spark and fuel. Will check for compression soon. I replaced the fuel pump (before I even checked for...
Why Engine Light Is On?
light is on but car seems to be driving ok.
Put A New Battery In My 09 Kia Rio. An Now My Ac An Heat Dont Work Are My R...
Older Kia Rio5