New Kia Rio5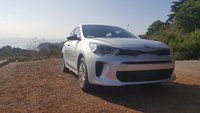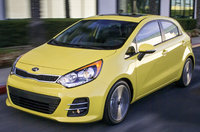 Used Kia Rio5
Kia Rio5 Questions
I Have Been Told That 2007/8 Kia Rio Standard Transmission Is Not The Same ...
Kia Rio5 Manual Transmission: Doesn't Always Start
Hey folks, I have a Kia Rio5 2008 (Manual Transmission) that only sometimes starts. Here's bullet points of the history I've had with the problem: - What the problem is: Sometimes I turn the key wh...
Car Doesn't Start Immediately After Getting Gas?
Hi. My 2009 Kia Rio won't start right after I get gas. On the second or third try it starts but I have to floor it to get it to stay on. Then it's fine for the most part until I get gas again? Occasi...
Put A New Battery In My 09 Kia Rio. An Now My Ac An Heat Dont Work Are My R...
08 Kia Rio5
The car died one night while driving. Now it will crank but won't start. I have confirmed it has spark and fuel. Will check for compression soon. I replaced the fuel pump (before I even checked for...
Older Kia Rio5