Dodge Journey
Model Overview
New Dodge Journey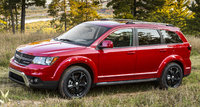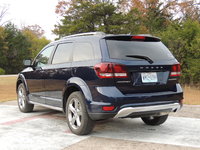 Used Dodge Journey
Dodge Journey Questions
It Won't Start
I a 2016 Dodge Journey my battery light came on, I don't know if itz the battery or alternator I tried to jump it & it started rite up & then died again but I'm thinking it's the alternator does an...
Battery Draining If Car Sits A Few Days Without Being Started
New battery , no lights or switches left on but battery continues to drain , charging system is good also
2010 Dodge Journey And It Dies When You Put It Into Reverse
2010 Dodge Journey Battery Was Dead Bought A New One Replaced It Started Ri...
Died in the beginning when i stopped at the store killed it went in and not 5 minutes came out and nothing couldn't even jump so that's when i changed the battery!!!!
Multiple Issues With 2012 Dodge Journey
Having multiple issues that we think may somehowe be connected 1) Washer fluid not working. No clogs, and tried swapping the motor out and it did not help 2) Rear Wiper not working. Once in a while it...
Dodge Journey
Overview
The originator of the suburban minivan, Dodge has taken a while to join the crossover segment, but finally makes its entry with the 2009 Dodge Journey. Billing itself as a perfect blend of SUV, minivan, and sedan, the Journey will compete with the Ford Edge and the Nissan Murano. Falling stylistically somewhere in between these two, the Journey shares a platform with the Sebring and Avenger, but is two inches taller and five inches longer. This means the standard two row, five-person seating can expand to a 5+2 configuration, with a two-person third row bench.
The Journey's selling point will be its cargo versatility and roomy interior, with reclining rear seats, a second row that moves forward and aft, and raised seating for both second and third rows. Storage bins in the floor, glove box, cargo area, and under seat cushions, along with integrated child seats put the focus on family utility. The crossover will be offered in three trims as a front-wheel drive model, with all-wheel drive available in the performance-oriented R/T. Two engine choices range from a 2.4 I4 to a 3.5 V6, with a diesel engine available outside the U.S.
The Dodge Journey attempts to integrate all the benefits of its genre-defining Caravan minivan, but steer away from the styling stigmas. Though essentially a station wagon, Dodge adds muscular wheel flares, sporty head and taillights, and a rear spoiler to bring its people hauler into the 21st century.