Dodge Avenger
Model Overview
Used Dodge Avenger
Dodge Avenger Questions
2014 Dodge Avenger
Was driving my avenger and once I hit 35mph wouldn't shift and keep idling will take off when stopped but will have the same issue when i go 35 mph . Can some one please help
Car Not Starting
Car would not start last night-when I turn key the first time all the lights and sensors come on as they normally do, when I turn key the second time to turn on engine nothing happens-what is causing ...
I Am Having Air Conditioning Problems. It Wont Blow Out Cold Air And The L...
need to get cold air to blow out
Where Is The Horn Fuse Located
the horn and the steering wheel audio controls is not working can find the fuse
Older Dodge Avenger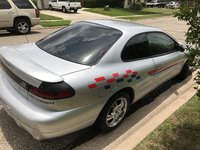 2000 Dodge Avenger reviews: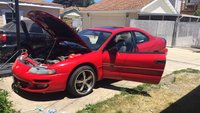 1999 Dodge Avenger reviews: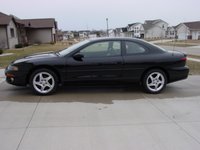 1998 Dodge Avenger reviews: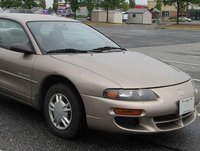 1997 Dodge Avenger reviews: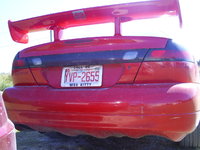 1996 Dodge Avenger reviews: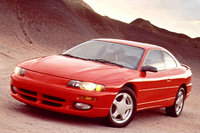 1995 Dodge Avenger reviews:
Dodge Avenger
Overview
The Dodge Avenger was born out of the partnership of Chrysler and Mitsubishi, and was based on the platform of the Mitsubishi Galant, with stylistic nods to the Dodge Viper. It was produced from 1995-2000
The Avenger fills the role nicely of a 2-door sports coupe that is roomy enough to fit four people comfortably, yet sleek and powerful enough to attract the admiration of onlookers and the satisfaction of drivers looking for a sporty ride.
The Avenger comes in two trims, the base and ES models. Originally, the two differed in engine size and transmission type -- the four-cylinder 5-speed base model and the V6 automatic ES. Eventually the V6 became standard on all trims, but was still only available as an automatic.
Its cool look is what attracts a lot of owners initially, but it also earns praise for its roominess and handling. While most drivers say it is a fun ride, their biggest desire is for an even more powerful engine to match the sporty style.