Dodge Avenger
Model Overview
Used Dodge Avenger
Dodge Avenger Questions
Is It Normal For My 09 Dodge Avenger To Have The Temperature Half Way After...
My wife drove out 09 Dodge avenger about 5 miles and noticed that the temperature was exactly half way, is this normal? The car has 34000 miles on it, and has been serviced regularly. Thanks, Duff
A (!) In Orange Just Showed On My 2014 Dodge Avenger With Squiggly Line Und...
(!) in orange on dash
2014 Dodge Avenger Won't Start
I just bought a used 2014 Dodge Avenger last week. All was well until yesterday afternoon went to start the car and it wouldn't start. Car was driven about four miles earlier that day and there wer...
Windshield Wipers
Where is the wiper fuse or relay located on a 2013 Dodge Avenger? I can't find it in the manual.
Air Bag Clock Spring
I replaced the air bag clock spring because my air bag light was on and my horn didn't work. Air bag light is gone and horn works but now I have a CEL. Any ideas?
Older Dodge Avenger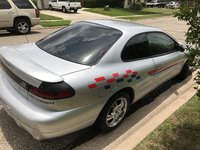 2000 Dodge Avenger reviews: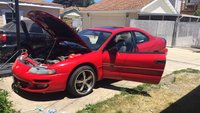 1999 Dodge Avenger reviews: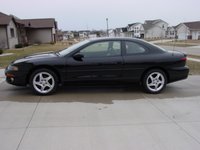 1998 Dodge Avenger reviews: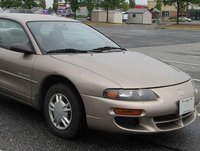 1997 Dodge Avenger reviews: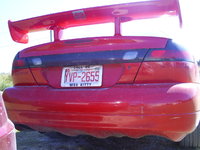 1996 Dodge Avenger reviews: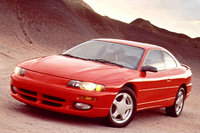 1995 Dodge Avenger reviews:
Dodge Avenger
Overview
The Dodge Avenger was born out of the partnership of Chrysler and Mitsubishi, and was based on the platform of the Mitsubishi Galant, with stylistic nods to the Dodge Viper. It was produced from 1995-2000
The Avenger fills the role nicely of a 2-door sports coupe that is roomy enough to fit four people comfortably, yet sleek and powerful enough to attract the admiration of onlookers and the satisfaction of drivers looking for a sporty ride.
The Avenger comes in two trims, the base and ES models. Originally, the two differed in engine size and transmission type -- the four-cylinder 5-speed base model and the V6 automatic ES. Eventually the V6 became standard on all trims, but was still only available as an automatic.
Its cool look is what attracts a lot of owners initially, but it also earns praise for its roominess and handling. While most drivers say it is a fun ride, their biggest desire is for an even more powerful engine to match the sporty style.
Find great deals from top-rated dealersTM
Search