Dodge Avenger
Model Overview
Used Dodge Avenger
Dodge Avenger Questions
2013 Dodge Avenger Overheated
I blew the plastic piece that is between the upper and lower hoses. I repaired it. I then replaced both thermostats. Both fans are running and it has plenty of coolant. What else is there.
ETC LIGHT AND CHK ENG LIGHT ON,
My ETC light along with the check engine light, my car WON'T accelerate past 55mph which is the safety limit just to get your car home or to the nearest shop. Throttle body is clean and working pr...
How Many Amps Is An Alternator On A Dodge Avenger 2013 SE 4 Cylinder?
I don't want to buy the wrong one, AutoZone offered me 115 and 140, not sure which one to buy still...
I Have A 2008 Dodge Avenger. Recently The Horn Has Been Blasting By Itself...
Also recently the car will completely lose power while driving. When I stop the car and try to re-start it wont start until the car has sat a few minutes.
Hood Lifters
Is there a way you can put hood lifters on a 2009 dode avenger without buying a new hood?
Older Dodge Avenger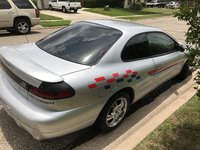 2000 Dodge Avenger reviews: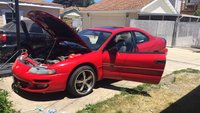 1999 Dodge Avenger reviews: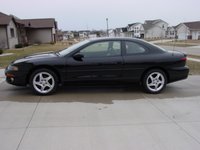 1998 Dodge Avenger reviews: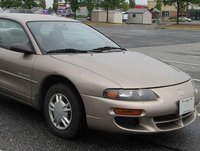 1997 Dodge Avenger reviews: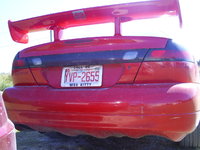 1996 Dodge Avenger reviews: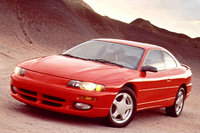 1995 Dodge Avenger reviews:
Dodge Avenger
Overview
The Dodge Avenger was born out of the partnership of Chrysler and Mitsubishi, and was based on the platform of the Mitsubishi Galant, with stylistic nods to the Dodge Viper. It was produced from 1995-2000
The Avenger fills the role nicely of a 2-door sports coupe that is roomy enough to fit four people comfortably, yet sleek and powerful enough to attract the admiration of onlookers and the satisfaction of drivers looking for a sporty ride.
The Avenger comes in two trims, the base and ES models. Originally, the two differed in engine size and transmission type -- the four-cylinder 5-speed base model and the V6 automatic ES. Eventually the V6 became standard on all trims, but was still only available as an automatic.
Its cool look is what attracts a lot of owners initially, but it also earns praise for its roominess and handling. While most drivers say it is a fun ride, their biggest desire is for an even more powerful engine to match the sporty style.