Dodge Avenger
Model Overview
Used Dodge Avenger
Dodge Avenger Questions
08 Dodge Avenger / Whats Wrong When The Passanger Side Doesnt Heat
this car has mechanics stumped... after having heat core flush and thermostat replace and even water pump and heat resistor / it still not working...and now mechanic tells me it could be head gasket b...
2008 Dodge Avenger Horn Has A Short
Car horn is randomly going off. Started while having battery issues prior to horn issues. You could hear the electricity "sizzling" under the hood somewhere. I recently replaced battery but horn ...
Why Is My 2008 Dodge Avenger Running Hot?
Well just recently my car started running hot. for one my heater sometimes work and sometimes it don't. I noticed some steam was comimg from the top of my radiator cap. also I noticed water inside the...
Car Alarm
How can i reset my car alarm because it wont let my car turn over
2010 Dodge Avenger
Hi, I have a problem with my 2010 Dodge Avenger and was just wondering if some one can give me an idea of what's wrong with it?? I'm thinking my Alternator ?? All my lights popped up on my dash ri...
Older Dodge Avenger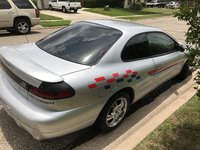 2000 Dodge Avenger reviews: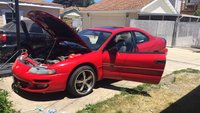 1999 Dodge Avenger reviews: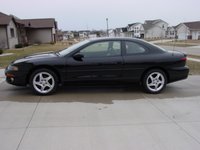 1998 Dodge Avenger reviews: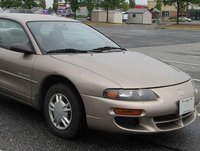 1997 Dodge Avenger reviews: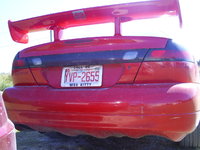 1996 Dodge Avenger reviews: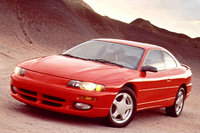 1995 Dodge Avenger reviews:





Dodge Avenger
Overview
The Dodge Avenger was born out of the partnership of Chrysler and Mitsubishi, and was based on the platform of the Mitsubishi Galant, with stylistic nods to the Dodge Viper. It was produced from 1995-2000
The Avenger fills the role nicely of a 2-door sports coupe that is roomy enough to fit four people comfortably, yet sleek and powerful enough to attract the admiration of onlookers and the satisfaction of drivers looking for a sporty ride.
The Avenger comes in two trims, the base and ES models. Originally, the two differed in engine size and transmission type -- the four-cylinder 5-speed base model and the V6 automatic ES. Eventually the V6 became standard on all trims, but was still only available as an automatic.
Its cool look is what attracts a lot of owners initially, but it also earns praise for its roominess and handling. While most drivers say it is a fun ride, their biggest desire is for an even more powerful engine to match the sporty style.