Dodge Avenger
Model Overview
Used Dodge Avenger
Dodge Avenger Questions
2012 Dodge Avenger 3.6 Shut Down While Driving.
2012 Avenger shut down while driving. All electronics work fine(lights, interior lights, radio, etc..), but it has no power to the motor. Won't even try to start. No click or anything at all. It ha...
I Have A Lighting Bolt Symbol On My Dash And The Car Won't Start What Does ...
2011
2011 dodge avenger Front or rear wheel drive?
Air Conditioner Works, Blowing Correctly, But Heat Will Not Get Warm. '14 D...
I have a 2014 Dodge Avenger. Air is blowing fine on both sides, but will not get warm when set to heat. Recently replaced an actuator due to the clicking/knocking noise behind the glovebox. Solved t...
2008 Dodge Avenger Sxt Heat Issues
So the heat in my 2008 avenger isnt working when i turnbthe heat on sometimes it gets hot for about 30 seconds than blows cold air. Im not sure what the problem is my coolabt level is hood and i j...
Older Dodge Avenger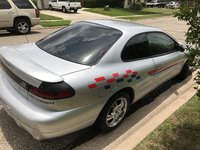 2000 Dodge Avenger reviews: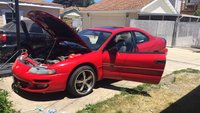 1999 Dodge Avenger reviews: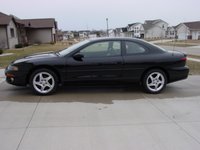 1998 Dodge Avenger reviews: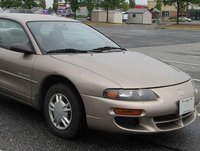 1997 Dodge Avenger reviews: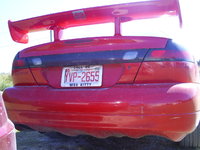 1996 Dodge Avenger reviews: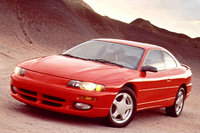 1995 Dodge Avenger reviews:
Dodge Avenger
Overview
The Dodge Avenger was born out of the partnership of Chrysler and Mitsubishi, and was based on the platform of the Mitsubishi Galant, with stylistic nods to the Dodge Viper. It was produced from 1995-2000
The Avenger fills the role nicely of a 2-door sports coupe that is roomy enough to fit four people comfortably, yet sleek and powerful enough to attract the admiration of onlookers and the satisfaction of drivers looking for a sporty ride.
The Avenger comes in two trims, the base and ES models. Originally, the two differed in engine size and transmission type -- the four-cylinder 5-speed base model and the V6 automatic ES. Eventually the V6 became standard on all trims, but was still only available as an automatic.
Its cool look is what attracts a lot of owners initially, but it also earns praise for its roominess and handling. While most drivers say it is a fun ride, their biggest desire is for an even more powerful engine to match the sporty style.
Find great deals from top-rated dealersTM
Search