New Audi SQ5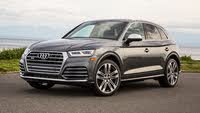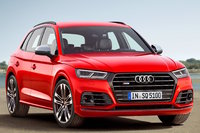 Audi SQ5 Questions
2018 Audi Sq5 Wheels/tires
I'm looking to purchase a new 2018 Audi SQ5. Will dealerships generally be agreeable to switching out the 21" summer performance wheels/tires for standard 20" all-season wheels/tires? Thanks in a...
Why Does The Listing Show There Have Been 2 Owners With My Car And One Acci...
the listing shows 2 owners and one accident.. I was and am the only owner since the car was new, and there have been no accidents. How can I change this ?
Search By Vin
Is there a way to search a vehicle's history by VIN on Car Gurus?
Wheels
hi, will 17 inch winter wheels (with proper offset) fit on a 2018 audi sq5? will it clear the calipers?
Difference Between 20 Inch Wheels Or 21 Inch Wheels
wheel arc gap