New Audi Q3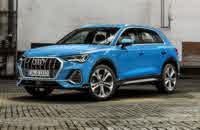 The 2019 Audi Q3 has been announced, but it is not yet available for purchase.
CarGuru's preview of the 2019 Audi Q3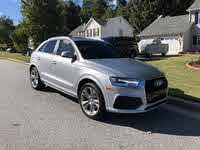 Audi Q3 Questions
Apple CarPlay Opiton
Hoping to be able to install/retrofit Apple Carplay in my 2018 Audi Q3, is there any chance this will happen?
Do You Have To Have A Certified Audi Mechanic Work On An Audi To Keep It Un...
Horrible Knocking Noise From Front Suspension - Can You Help?
I am from South Africa and 3 months ago purchased a used 2013 Q3 2.0TDI Quattro S-Tronic 3. Mileage just over 100000km. From the moment I took ownership, the car had this knocking noise coming from ...
How Do I Reach The Owners Of These Cars?