Spreen Mazda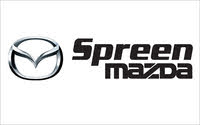 25140 Redlands Blvd
Loma Linda
,
CA
92354
Map & Directions
Sales: (909) 377-4340 Service: (909) 363-1000
Today
9:00 AM - 9:00 PM
(Closed Now)
Show business hours
Hide business hours
By Car
By Body Style
By Price
Filter Results
Popular Used Cars
Used RAM 1500
2,884 Great Deals out of 150,639 listings starting at
$3,950
Used RAM 2500
606 Great Deals out of 37,608 listings starting at
$5,000
Used Honda CR-V
1,087 Great Deals out of 87,703 listings starting at
$1,999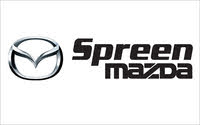 Today
9:00 AM - 9:00 PM
(Closed Now)
25140 Redlands Blvd
Loma Linda
,
CA
92354
Dealer Reviews
All reviews are verified visits to the dealer. –
Learn More
CarGurus
https://www.cargurus.com
CarGurus
https://www.cargurus.com
CarGurus
https://www.cargurus.com
Dishonest and poor customer service on the manager's end. Long story short, I was informed by the sales staff that my presence is my leverage and they would absolutely work with me regarding negotiating rates for the 15 CR-V. Sales manager said he wouldn't budge on price because the lot is already losing money on the vehicle. When I brought up how I drove from Santa Ana on the premise that I would pay cash and card for the vehicle to negotiate a rate, he didn't care. If you want to be lied to and have a manager act like you're the problem, come on down to Spreen Mazda!
CarGurus
https://www.cargurus.com
CarGurus
https://www.cargurus.com
Found a great deal on CarGurus and went to Spreen. Took a test drive and liked the car, they ran credit even though we were paying cash and we spent a few hours going over details. When it came right down to it, they brought out an offer $600 above the listed price with an extra $995 added on for a security system. They told us they brought the wrong car by mistake, then took another hour "looking" for our car but said they couldn't find it. They wouldn't budge on the price of the car they brought by mistake even though it was the exact same make model and color with higher mileage, not even a few hundred dollars. So, they basically wasted half a day trying to con us. One of the more dishonest dealerships I've experienced in this day and age when most people just put the car out there on a narrow margin and tell you how it is. I'd go get my bike out of the garage before I'd ever consider buying a car from this place. Ended up getting a great deal somewhere else the next day.
CarGurus
https://www.cargurus.com
CarGurus
https://www.cargurus.com
I had a great experience both with CarGurus and Spreen Mazda. I found the vehicle I was looking for at a price listed as a "great deal". I was greeted at Spreen Mazda with a friendly smile by Roger Muntain. I showed him the car from the website and he led me to it and it was ours for the price listed on CarGurus. We financed through our credit union. Roger and Spreen followed up the next day to see if I had any questions or issues. Spreen earned a customer for life and I won't do it again without CarGurus...
CarGurus
https://www.cargurus.com
The first sales associate that took me for a test drive was nice, although, he didn't appear to be very knowledgeable about the car. Once I went into the sales office, everything went down hill. They tried to add an extra $4,000 to the ticket price claiming there was a $2,000 alarm system, and some protectant for the interior. The "sales manager" was clearly trying to take advantage. I left and went to another Mazda dealership and got a better car and a way better deal. I don't reccomend this place.
CarGurus
https://www.cargurus.com
Great customer service, Juan show us the cars we were interested. Both cars were price great but we ended up buying a new 2018 Mazda3 GT. Juan gave us a great deal....
CarGurus
https://www.cargurus.com
Went to visit dealership for view and test drive and it took over 45 minutes to find someone to assist me. Had to hunt down help. Didn't acknowledge me when I walked in showroom first time or after looking at cars on lot without anyone coming out to ask if I needed help I returned to showroom to try to find someone to talk to and none again addressed me to see if indexed help so had to interrupt someone ag desk to see if someone was available to help me. I believe I lost the ability to purchase cat because of dealership lack of attention and customer service. I was ready to not and lost out on purchase of car I wanted.
Show older dealer reviews
3
CarGurus
https://www.cargurus.com
I was contacted right away. The dealer listened to my needs.
CarGurus
https://www.cargurus.com
CarGurus
https://www.cargurus.com