Pacifico Marple Ford Lincoln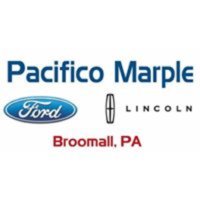 Today
9:00 AM - 9:00 PM
(Open Now)
Show business hours
Hide business hours
By Car
By Body Style
By Price
Filter Results
Popular Used Cars
Used RAM 1500
2,780 Great Deals out of 148,949 listings starting at
$3,950
Used RAM 2500
591 Great Deals out of 37,238 listings starting at
$5,000
Used Honda CR-V
1,005 Great Deals out of 86,593 listings starting at
$1,999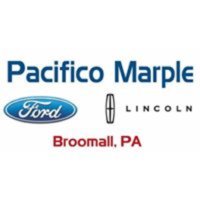 Today
9:00 AM - 9:00 PM
(Open Now)
3015 West Chester Pike
Broomall
,
PA
19008
Dealer Reviews
All reviews are verified visits to the dealer. –
Learn More
Immediate response from initial contact. Very interested in what I wanted and were willing to work with and for me to make a great deal.
Dealer was very helpful I left very happy thanks joe coneay
Polite and knowledgeable salespeople. Nice and welcoming environment.
Overall pretty good experience with representative
Show older dealer reviews
35
I have bought many vehicles in my day and I have to say Al Williams is one of the most professional associates that I had the pleasure of dealing with. All of our interaction was over the phone, but he made a positive long lasting impression.
Interacted w/ 3 wonderful, helpful sales people BUT the fourth was inflexible---they lost the deal as I would not work w/ them after that. They kept up contact. Until my dust up w/ Sean
Very good. I was interested but they ended up selling the car right before I was ready to make an offer
They were very helpful but decided to get a different car
Excellent! They took great care of us!
Kyle was helpful and got me the best deal possible.
seemed helpful quick reply
Very friendly and I bought the car....
Matt is a wonderful man, professional but friendly
Quick response but relentless with emails and calls!
I did here from them...they were good
Quick phone follow up. Very courteous and helpful.
Did not have what I wanted but helpful.
Great people, but just had a better offer on the table.
Very professional,and respectful. Honest about vehicle,which is rare in my experiences.
They responded right away and followed up appropriately. My only criticism is there were several points of contact that reached out to me; Salesman, manager, etc. This was redundant and created unnecessary e-mails for me to deal with.
Kept following up. Never took NO for an answer! Very good
immediate call was received from Pacifico...additionally I received a email followup...Rating I will give is Good to excellent
Wonderful!!! Nick DeLuca, the salesperson..GREAT. The entire experience....Great!!
Great guys, just went another way on the car.
Wouldn't send my enemies here. Forked Tongue! This vehicle needed body work and a paint job. The interior looked like two 300 pound monkeys had a fight in the inside after smoking cigars.
Very professional dealership & compared with many others for also attending!
I bought a cute car! Everyone was helpful and patiently answered all questions.