JC Auto Sales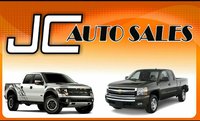 Today
10:00 AM - 6:00 PM
(Open Now)
Show business hours
Hide business hours
By Car
By Body Style
By Price
Filter Results
Popular Used Cars
Used RAM 1500
2,761 Great Deals out of 149,001 listings starting at
$3,950
Used RAM 2500
601 Great Deals out of 37,246 listings starting at
$5,000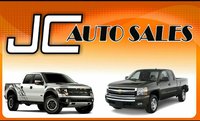 Today
10:00 AM - 6:00 PM
(Open Now)
224 E 13th St N
Wichita
,
KS
67214
Dealer Reviews
All reviews are verified visits to the dealer. –
Learn More
Replied to my email right away! Honest about the car I was looking at!
The experience was great. But I had a few more cars to look at for my grandson and it sold not long after I pulled away from the dealership. The car was nice but not quite what he was looking for.
They contacted me later in the day. By that time I had already settled on another lower milage car. No fault to them. It's just the way it worked out.
Show older dealer reviews
11
Very quick to respond to questions I had. Was honest, knowledgeable, & respectful. Was not pushy at all & gave us the option to look at other cars on lot. Very professional mannerisms. Would not have thought to look at this lot if it wouldn't have been for this site & dealer's quick responses. Glad I did, made a deal that day & love my new car!
I received a quick reply about the cars availability
They anwsered any question I wouldn't to know about the car.
The dealership responded promptly to my inquiry.
Didn't get much help, never really had an opportunity to discuss the vehicle I was pursuing.
Great communication. Clean cars on the lot. Nice salesperson explained car.
Dealer was friendly. The vehicle I was looking at just seemed to get damaged on the lot more and more so I passed on the deal.
They replied to my first request and then a second time to a question
Was disappointed that they weren't interested enough in selling a car to get a Carfax on it for me.