Gordie Boucher Ford Lincoln of West Bend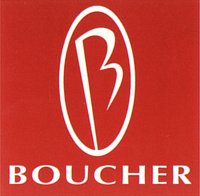 Internet Approved, Blue Oval Certified, Quality Checked
3021 W Washington St
West Bend
,
WI
53095
Map & Directions
Sales: (262) 671-1341 Service: (877) 859-0034
Today
9:00 AM - 9:00 PM
(Open Now)
Show business hours
Hide business hours
By Car
By Body Style
By Price
Filter Results
Popular Used Cars
Used RAM 1500
2,780 Great Deals out of 148,949 listings starting at
$3,950
Used RAM 2500
591 Great Deals out of 37,238 listings starting at
$5,000
Used Honda CR-V
1,005 Great Deals out of 86,593 listings starting at
$1,999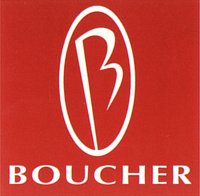 Today
9:00 AM - 9:00 PM
(Open Now)
3021 W Washington St
West Bend
,
WI
53095
Dealer Reviews
All reviews are verified visits to the dealer. –
Learn More
Provided good options to consider.
Very friendly people, personable sales people. Santo was great to work with.
It was excellent I had a sales associate contact me in a reasonable time on 2 different occasions in regards to the car I am looking for as well as the GM contacting in regards if I need any extra assistance. I am still on vacation till Monday but when I get back for sure they will be one on my list to contact. Thank you cargurus.com for having them on your team. Bill K.i give them 5 stars
Never heard nothing back after talking to them a few times drug there feet then the truck was sold and took two days to tell me it was sold was trying to do the paperwork before it was sold and there contact took forever to send it two days later after the truck was sold won't contact them again
They where really good on helping me and thing that need to be done before I buy the truck. I was happy about that.
I called with questions about a Pre-Owned SUV they are selling. Very helpful salesstaff. The SUV. I was calling about was not for me, though it sounded. Very nice!!
Sold me truck. Friendly fun environment
This car was already sold but the team was very helpful to try and find a vehicle that was similar. Jake was wonderful and great to work with!
Dealership was very attentive to my medical issues. They, the medical issues, are the reason that I have not gone to them to discuss purchasing a vehicle. I explained, to them, that I would call them to see if the vehicle that I was interested in was still available, after my Radiation the 23rd.
They responded right away...but in not interested because of the miles...
Show older dealer reviews
27
They had just sold the car prior to my contact but did call and let me know and were willing to look for a comparable car, very professional.
The Dealership the sales person were great would go back,recommend friends and family.
They contacted me right away, with other options since the car i wanted was gone!! They will let me know when they have something that I'm interested in.
Truck was beat up and dented when we got there everything was very vague and not straightforward not a very good experience.
James was wonderful! Was courteous and informative. Did not feel pressured. Follow up was good, let me know when there was a price drop!
Internet request answered in reasonable time. Went to dealership for test drive. Salesman was very open and felt no pressure. Did not buy as vehicle was not exactly what I was looking for but would go back to dealership in the future.
I ended up buying a different vehicle from them and glad I chose them. I would recommend them to anyone. Thank you!
Very good response time. Nice Email and followup.
I had very good buying experience, Eugene did a great job.
Friendly staff. Good humor and enjoyable to sit and dicuss buying options with my salesman.
I meant to rate them 5 stars.
They didnt know aything about the truck they were selling. They told me in message it was a great truck got there multiple things wrong with it. blue booked it well i was standing there it was over priced and they wouldnt budge on it. The guy couldnt even get the dipstick out to show me the oil.I bought a differnt truck from a differnt dealer.first time i bought a chevy.
Salesman worked hard to find us a car we were looking for.
They were very helpful and easy to deal with.
it was great and met the price I ask for in and let me take the car over night before I purchased it
Quick response but title doesn't match the car in the picture
Every dealer I emailed. Emailed me back within mo