Gettel Nissan of Sarasota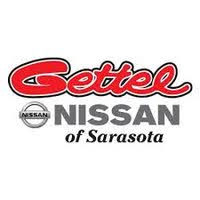 3530 Bee Ridge Rd
Sarasota
,
FL
34239
Map & Directions
Sales: (941) 220-0346 Service: (941) 343-4852
Today
8:30 AM - 8:00 PM
(Open Now)
Show business hours
Hide business hours
By Car
By Body Style
By Price
Filter Results
Popular Used Cars
Used RAM 1500
2,761 Great Deals out of 149,001 listings starting at
$3,950
Used RAM 2500
601 Great Deals out of 37,246 listings starting at
$5,000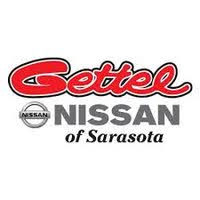 Today
8:30 AM - 8:00 PM
(Open Now)
3530 Bee Ridge Rd
Sarasota
,
FL
34239
Dealer Reviews
All reviews are verified visits to the dealer. –
Learn More
They were very quick to respond and answer my questions. They were also good to touch base with me after the initial contact to see if they could help with my search. I ended purchasing closer to home.
Sep 26, 2019
Response from current dealership:
Lynn, although you did not end up purchasing from our dealership, we appreciate you having given us the opportunity to try and help. Thank you for your positive feedback.
Sep 26, 2019
Response from current dealership:
Thank you for your positive feedback
I'm not quite ready to buy yet, the guy who took me for a drive was nice and helpful but then a pushy sales man wanted to meet me and plant some ideas. I wish I could just deal with the young guy and not his upper level sales guy. I may still buy from them. Waiting 6 more weeks for financial reasons.
Show older dealer reviews
35
nice folks, we just couldn't agree on a price
Fast response, professional
Very responsive and courteous
courteous and called repeatedly
The price was never 13,000 plus as indicated on cargurus. The dealer would not except our offer. This was a waste of time . Plus we drove 2 hrs to get there very disappointed all around.
I car shopped for over two months and dealt with many dealerships. But gettel Nissan really worked with me on the price and found me the car I wanted and let me stay in my budget. I bought a 12 Camry with 34k mi for 12k! Thank you to the GM for not letting me walk out and communicating with Gettel Toyota for the car. Well worth the hour and a half drive to leave with my new car! I'm satisfied and will recommend this business!
Prices are way different whats shown on carguru...
They never responded on line and when I went in person. Nobody waited on my family either. Two chances to sell a car to someone with cash in hand and the staff is to lazy to sell us anything.
Joe was wonderful to work with.
Dealer pricing not reflected correctly on this site. Dealer fee and transfer tax fees also very high, therefore prices very deceptive.
The car was not what was advertised but the sales rep, Tony Russo was a pleasure to deal with, he went out of his way in dealing with my wife and I. Thanks.
Your advertised price was not completely accurate
Raised their price 4k on 2014 Jeep Wrangler with 14k miles on it after I was in to look at vehicle. Will not ever deal with dishonest dealer.
I sent in 2 emails about a specific van, and never told me about that van. Is it still there, did they sell it? I asked to see a picture and never put it up. I even called and nobody called me back. Thats pretty bad. Thumbs down
They were very responsive. Emailed me and followed up....thank u
I messaged the dealer to let them know that they had a car advertised as a manual when it was really an automatic. The dealer responded several times asking me for my phone number so we could set up a time to test drive. In response to one of the several messages I received from the dealer, I again let them know that I am not interested in this car at all because it is not a manual like they advertised it to be. Still continued to get messages from this dealer about calling them or coming in. Overall, it was just an annoyance to continue to get messages from the dealer. They chose to be lazy and send me several canned responses instead of reading one of the messages I sent them.
Very enthusiastic in to get my business,contact me many times.
Very helpful when asking for further information.
I spoke with the people at the Sarasota Gettle dealer- long distance call, and a lady hang the phone. I also left a message and there was no return call. Makes you wonder I if this dealer has PR even for a long distance interest buyer..
I went to buy a truck that was advertised at $14,450 on Car Gurus, and the sales manager told me I had to pay nearly $1100 more for dealer prep fees! He said didn't you read the fine print? I said this is misleading, and I was prepared to pay the advertised price. Moreover, the dealership lost my trust immediately. If they are going to lure people in by advertising a reasonable price on CarGurus and then inflate the price by another $1100 when it's time to close the sale... is an extremely un-ethical business practice. I can't believe I drove 65 miles to their dealership! My recommendation is STAY AWAY from this dealership!
I have a very good customer experience
I told them to stop contacting me and they continued finally they stopped after I talked to a manager
I saw car on your website and I called the dealer he told me I see the car and I will call you because I left my phone number, but he didn't . After that I called him after two days but he told me that car you want sold . If the car sold why the car still on your website. Bad customer service.
I may be wrong but looks like a bait and switch outfit. Car I was interested in moved from lot to lot and finally they said it was sold but still on site. Go figure.
Speedy online response from Mr. Craig. We purchased the truck and are very satisfied. Matt, our sales person was great. We would recommend this dealership in a heartbeat.
Dealer responded right away with email and a call. The Jeep was gone though so I went another direction.