Fred Beans Nissan of Doylestown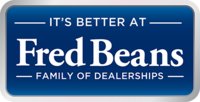 Today
9:00 AM - 9:00 PM
(Closed Now)
Show business hours
Hide business hours
By Car
By Body Style
By Price
Filter Results
Sorry, no listings are available.
Try a different search to see listings.
Popular Used Cars
Used RAM 1500
2,780 Great Deals out of 148,949 listings starting at
$3,950
Used RAM 2500
591 Great Deals out of 37,238 listings starting at
$5,000
Used Honda CR-V
1,005 Great Deals out of 86,593 listings starting at
$1,999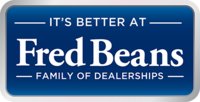 Today
9:00 AM - 9:00 PM
(Closed Now)
Dealer Reviews
All reviews are verified visits to the dealer. –
Learn More
Best experience in buying a car, that I have ever had, out of their way to help
Great. More was done to my car to ready it for the buyer than expected. Very happy
Very honest car dealership
Well all I can say is wow Christina was a fantastic sales person she went out of her way to find me the best rate possible. The atmosphere at Fred Beans Nissan is as calm as can be. Christina wasn't only a great sales person she went over anything I wanted to ask her and answered all my questions. If you ever get a chance you will not find a better deal then what FredBeans Nissan has to offer. Christina I just want to say thank you very much. I will definitely be back to purchase another car but only if you are still there. Brad
They contacted me, but I decided to pursue another make/model of vehicle, so I did not go to their location to look at their Pilot.
Show older dealer reviews
21
Great to work with thank you
Purchased this vehicle I found online. Drew from Fred beans was very helpful and professional even on a rainy Columbus Day.
The sales rep contacted me quickly after my inquiry and had the car ready for a test drive when I showed up. I would highly recommend this dealer.
I also drove 2-1/2 hours to get to this dealership, did the test drive. The car was great, but showed a little wear, as expected. But the staff is great!! Very friendly and accommodating. End result, I purchased this vehicle from them. They got me a better loan rate than I had been offered by others, and went out of their way to make sure that my payments will be in the range I wanted. It's obvious to me, whose father sold cars for 26 years, that these guys are the reason that the success of this dealer has expanded to 19 locations!
The car was sold in march, and it took them two days to find out that they sold it.
Responded promptly to my inquiry, Pleasant and knowledgeable staff.
Well we had an appointment at 3:30, we were early. Gets my husbands license then comes out 2 mins later to say the truck was sold. I was never called and made the trip for nothing. Then tried to get us into more expensive prices. Wont deal with again
Neil was very helpful in finding the truck I needed.
This place needed a lesson or two on how to talk to people, I talked to a women named Nicole, she was rude from the start. Lets just say I did not purchase a car from them.
Jake was great,over all transection was smooth great service.
Everything went well. I dealt with Neil a very professional sales man. He is not pushy like most salesman. He wanted to make sure I enjoy what I am buying. Will do business with them again.
worked with a sales rep for >24 hrs on a vehicle...waited for it to be inspected on the lift before I could come see it despite an obvious real interest in the vehicle. While on the lift a customer came in and bought the car I was waiting to come see. Lame, very lame. "It happens sometimes" was their response. BS in my mind...that vehicle should have been tagged sold or under contract or something till they told me it was okay to come see it. I was waiting all along for their okay and then they sell it??? Something is not right with that. Disappointed, very disappointed.
Salesmen were responsive and friendly, overall very good experience. I did purchase a car form them
The staff was friendly and helpful. They shampooed the seats and carpet and waxed and buffed my 2010 GMC Terrain free of charge because it wasn't detailed the night I came to look at the car. It looked like a new vehicle. You have three days to return a vehicle and get your money back or thirty days to exchange it for another vehicle. They exceeded my expectations and will be my first choice when looking for another vehicle.
great people great products great place to buy car\suv\truck ask for mike!!!