Mazda Dealers near Saint Louis, MO
Showing Mazda dealers within 50 mi of Saint Louis, MO Edit search
Authorized Mazda Dealers
6127 S Lindbergh Blvd
Saint Louis, MO 63123
"Great experience, very helpful resource, fast, easy, accurate. I purchased the truck a few days after seeing it on cargurus"
925 N Lindbergh Blvd
Saint Louis, MO 63141
"I inquired about a VW GTI a few hours after Lou Fusz posted the listing on Car Gurus because it was exactly what I was looking for. I got a quick response from someone I'm assuming was some sort scheduler for the sales department. Great guy, was super nice and got me set up for an appointment. I drove 50 minutes to get to the dealer one way and met with the salesman appointed to me. They pulled the GTI up and it wasn't the color they had posted it as. I told the salesman I wasn't interested in spending money on what was supposed to be an upgrade for me for something that wasn't exactly wasn't what I was looking for. He rudely asked me what I was talking about and I showed him the Car Gurus listing showing the details it was listed with. He said, "Well that's just a Car Gurus listing, why would you even go off of that?" I would go off of it because that's where I'm shopping for cars. After explaining I wasn't interested anymore, he walked off grumbling and very obviously trusted with me, and when he got inside he started obviously mouthing off to other salesman about the problem, pointing to me and the car I planned on purchasing. Three things. One, if you want to make a sale, post the correct details of the vehicles you want to sell. Two, don't get mad at me, a paying customer, for something your dealership messed up. Three, if you're going to mouth off about a customer, don't do it in front of the wall of windows in your sales floor for me to see. I can't even believe how I was treated for something that wasn't my fault. "
106 Auto Ct
O Fallon, IL 62269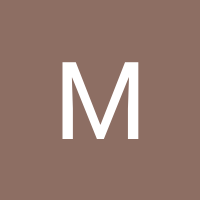 "The car had damage and rust on the hood. They pretend like they don't know how it happened. Whether it was bought that way or it happened on their own lot. Then they asked if I'd still be interested in purchasing the car and coming back for service to get it fixed later. Now mind you this is after they showed me a car that had been on their lot for 63, yet was filthy inside and out when l looked at it. Then we spent 30 minutes trying to find the Mazda. After demonstrating that they don't take care to have their cars presentable and they aren't organized enough to keep their inventory straight, they expect me to trust that I'm going to get quality, attentive work done on a damaged car after I've bought it?! Plus they expect me to assume everything is fine with the car when they can't even tell me how it was damaged?! Salesman was courteous, but the dealers overall manner of behavior and sales tactics are shady. Also most of the salesmen and the women answer phones hang out in front of the building entrances smoking while customers come and go. I had a similar experience 11 years ago when l first gave them a chance. Looks like nothing has changed. Went and bought a car at another dealership that afternoon and had a totally different experience. There are plenty of dealers around. Don't subject yourself to this place!"
15736 Manchester Rd
Ellisville, MO 63011

"We purchased the vehicle and were happy with the result."
4190 N Service Rd
Saint Peters, MO 63376

"They responded promptly to my inquiry and kept following through. "
Displaying dealers 1 - 9 of 9
Sell My Car
It's free.
Reach over 20 million shoppers instantly.
Free advanced pricing and tracking tools.
Craigslist posting tool.