Lincoln dealerships near me (New York, NY)
36 dealerships within 50 mi
Premier Ford Inc
|
View Inventory
5001 Glenwood Rd, Brooklyn, NY 11234 (9 mi)
Sales hours
Sunday: 11:00 AM - 5:00 PM
Monday: 9:00 AM - 9:00 PM
Tuesday: 9:00 AM - 9:00 PM
Wednesday: 9:00 AM - 9:00 PM
Thursday: 9:00 AM - 9:00 PM
Friday: 9:00 AM - 7:30 PM
Saturday: 9:00 AM - 6:00 PM
Subaru of Englewood
|
View Inventory
135 S Dean St, Englewood, NJ 07631 (9 mi)
Sales hours
Sunday: Closed
Monday: 9:00 AM - 8:00 PM
Tuesday: 9:00 AM - 8:00 PM
Wednesday: 9:00 AM - 8:00 PM
Thursday: 9:00 AM - 8:00 PM
Friday: 9:00 AM - 7:00 PM
Saturday: 9:00 AM - 6:00 PM
Ford Lincoln of Queens Boulevard
|
View Inventory
139-48 Queens Boulevard, Jamaica, NY 11435 (10 mi)
I contacted Ford/Lincoln of Queens. I spoke with store manager Keith. I inquired about the Tahoe listed above. I asked Keith to hold the car for me. He honored my request. My husband met with Keith that evening and the deal was finalized. Keith is a humble, knowledgeable and fair person. One week later, my Tahoe is parked in my driveway. Ford/Lincoln of Queens is the best and Keith Rocks!!!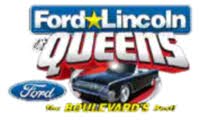 Sales hours
Sunday: 11:00 AM - 4:00 PM
Monday: 9:00 AM - 8:00 PM
Tuesday: 9:00 AM - 8:00 PM
Wednesday: 9:00 AM - 8:00 PM
Thursday: 9:00 AM - 8:00 PM
Friday: 9:00 AM - 7:00 PM
Saturday: 9:00 AM - 6:00 PM
Prestige Collection
|
View Inventory
186 Engle St, Englewood, NJ 07631 (10 mi)
Had a test drive set up for noon. When I arrived the car wasn't at the dealership. Had to take a 10 minute drive to the car. Then they couldn't find the keys. Waste of a trip. Very unprofessional. Sales hours
Sunday: Closed
Monday: 9:00 AM - 8:00 PM
Tuesday: 9:00 AM - 8:00 PM
Wednesday: 9:00 AM - 8:00 PM
Thursday: 9:00 AM - 8:00 PM
Friday: 9:00 AM - 7:00 PM
Saturday: 10:00 AM - 5:00 PM
Prestige Lincoln
|
View Inventory
670 Route 17 North, Paramus, NJ 07652 (14 mi)
Sales hours
Sunday: Closed
Monday: 9:00 AM - 8:00 PM
Tuesday: 9:00 AM - 8:00 PM
Wednesday: 9:00 AM - 8:00 PM
Thursday: 9:00 AM - 8:00 PM
Friday: 9:00 AM - 6:00 PM
Saturday: 9:00 AM - 6:00 PM
Smith Cairns Ford Lincoln
|
View Inventory
900 Central Park Ave, Yonkers, NY 10704 (14 mi)
Sales hours
Sunday: Closed
Monday: 8:00 AM - 8:00 PM
Tuesday: 8:00 AM - 8:00 PM
Wednesday: 8:00 AM - 8:00 PM
Thursday: 8:00 AM - 8:00 PM
Friday: 8:00 AM - 6:00 PM
Saturday: 9:00 AM - 5:00 PM
All American Lincoln of Paramus
|
View Inventory
670 Route 17 N., Paramus, NJ 07652 (15 mi)
Maplecrest Ford Lincoln of Union
|
View Inventory
2800 Springfield Ave, Vauxhall, NJ 07088 (16 mi)
I missed out on having the opportunity pictures of nice vehicle at a great price. First the expected snow storm was coming and the dealership was going to be closed Sunday and Monday for snow. On Tuesday dealership never called me back to let me know they were open and the truck was still available after talking with them on Saturday letting him know I wanted to buy the truck. Not knowing if the dealership was open on Tuesday I waited called and Wednesday and the vehicle had sold on Tuesday
Sales hours
Sunday: 8:00 AM - 6:00 PM
Monday: 9:00 AM - 9:00 PM
Tuesday: 9:00 AM - 9:00 PM
Wednesday: 9:00 AM - 9:00 PM
Thursday: 9:00 AM - 9:00 PM
Friday: 9:00 AM - 9:00 PM
Saturday: 9:00 AM - 8:00 PM
Displaying dealers 1 - 10 of 36