Jeep Dealers near Las Vegas, NV
Showing Jeep dealers within 50 mi of Las Vegas, NV
Authorized Jeep Dealers
6520 Centennial Center Boulevard
Las Vegas, NV 89149
(Open Now) 9:00 AM - 10:00 PM
"Salesman said car available and keys in hand. By end of day communicating he came back stating no longer available."
8575 W Centennial Pkwy
Las Vegas, NV 89149
(Open Now) 8:00 AM - 9:00 PM
5050 W Sahara Ave
Las Vegas, NV 89146
(Open Now) 8:00 AM - 9:00 PM
"Great experience overall. Everyone was real nice, I got exactly what I wanted at a fantastic price, they found the best financing for me and threw in some extras. I really love my new renegade!"
3175 E Sahara Ave
Las Vegas, NV 89104
(Open Now) 8:00 AM - 9:00 PM
8030 Rafael Rivera Way
Las Vegas, NV 89113
(Open Now) 8:00 AM - 9:00 PM
"Glenn helped us out! He was great. Quick and easy, with no hassle. "
930 Auto Show Dr
Henderson, NV 89014
(Open Now) 8:00 AM - 9:00 PM

"He notified me. I responded with an interest in the vehicle in question. He hasn't sent me numerous emails to delete. I'm assuming from my last response he will followup in a few weeks to see where I am at. I've had a Chrysler LeBaron convertible while in CA; service was great."
1541 Wahkiakum Ave
Pahrump, NV 89048
(Open Now) 8:30 AM - 7:00 PM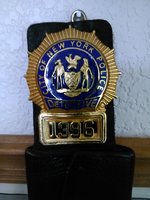 "I contacted the dealership in reference to the Lincoln 2002 they advise this writer that they did not have the vehicle on their lot and couldn't give me an explanation why it only was on carguru for one day and they didn't have the vehicle they didn't say if they sold it or they didn't receive it so they apparently lied, immediately wanted to sell me another vehicle that didn't even come close to the description of this 2002 Lincoln that's how desperate they were the stealership is the worst."
Displaying dealers 1 - 7 of 7