Chevrolet Dealers near Orlando, FL
Showing Chevrolet dealers within 50 mi of Orlando, FL Edit search
Authorized Chevrolet Dealers
3707 West Colonial Drive
Orlando, FL 32808

"Great"
5600 Lee Vista Blvd
Orlando, FL 32812
"Nice used Corvette but sales manager was unwilling to budge on the price. Found a new one in south Florida for about the same price which I'm considering unless Auto Nation decides to offer me a better deal..."
11500 E Colonial
Orlando, FL 32817
13155 S Orange Blossom Trl
Orlando, FL 32837
""Horrible Experience!" I visited the dealership on 11/5/2017. I had a scheduled 11:30am appointment to see a 2005 Corvette. Upon arrival I waited for my "sales person" but was told he was not available and that a different sales person would assist me. He was a nice young guy but he later admitted that he had only been at the dealership for about 2 weeks. He told me he needed my license and that he would get the car, standard protocol. After about 10 mins he came back and told me now he needed to run around the lot to find the car. He was not kidding, he was literally running around the lot, I watched him circle the entire area until he was no longer insite. He reappeared a few minutes later with I have good news, and bad news. The good news was he located the car, the bad news was he did not know where the key was, so this would take some more time. He escorted us out to show us the car, that we could not get in but could still look at while he went on a mission to locate the key. After about 10 more minutes he again reappeared with another good news, bad news scenario. Good news was that he had located the key, bad new was (and he prefaced this with "the car has not been serviced and brought up to Starling standards yet", odd since the car has been on auto trader for at least a week and I had a scheduled appointment to see this specific car), anyway the bad news it will not crank however it is not because of any mechanical issue. Now call me crazy but I'm not sure what else would cause it not to crank, accept a mechanical issue? So after driving from DeBary to Kissimmee, waiting for about 30+ minutes total, for a SCHEDULED appointment, I was able to see the outside of the car, finally the inside of the car but obviously could not hear it run nor take a test drive. I really felt sorry for this young sales person as he was clearly hung out to dry by his peers and management. Never did anyone offer to help him as he was obviously struggling with a bad situation and no manager offered to apologize. In reading previous reviews I see this is a fairly consistent issue at this shop, you would think someone would get this cleaned up but evidently it is considered acceptable customer service. Since I am the GM at a very successful sales company I know this would not be something I would tolerate. I'm only mad at myself for not reading the reviews sooner. I did send a follow up email to my imaginary sales person but predictably I did not hear back. The good news is that I think the car is what I'm looking for, the bad news I would have to deal with this dealership to purchase it. "
972 Town Center Blvd
Sanford, FL 32771
17185 State Road 50
Clermont, FL 34711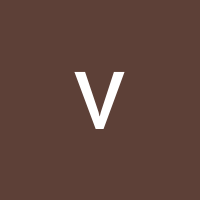 "The dealer was very attentive and proactive in contacting me for the vehicle I was interested in. Albeit I had not the opportunity to visit them in person, I believe they are will to go the extra miles to make one feel comfortable in the car buying process. "
1001 E US Hwy 192
Saint Cloud, FL 34769
"Drove a 2 hour ride to see a used Cadillac cts 2017 luxury. Since it was a long drive I called them saying I'll be there in 2 hours and I even gave them amother call saying I'll be at the dealership in 30 minutes. When I got there they had no idea what car I wanted and the car wasn't even pulled up and cleaned it was disgusting. They also ran my credit right away before when even started talking about price. The car was going for 33k on their Internet price the sales guy was even trying to sell it to me at sticker price at first and I told them I wanted the car for 30k because after doing long research I knew I could get the car for 30k. Sales guy didn't even talk to his manager shook my hand and said I can't do that and sent me on my way. Literally 2 weeks later the car price drop to 31,500. I find it funny how they swore that 33k was the best they can do and then drop the car down a grand and a half more. Do not buy from this dealership they are a joke "
2200 E Burleigh Blvd
Eustis, FL 32726

"Fast response! Great prices. "
2800 S. Highway 17-92
Deland, FL 32721
"They responded to my inquiry quickly. Unfortunately we found another deal closer to our area. "
Displaying dealers 1 - 10 of 20
Next
Sell My Car
It's free.
Reach over 20 million shoppers instantly.
Free advanced pricing and tracking tools.
Craigslist posting tool.