Buick Dealers near Seattle, WA
Showing Buick dealers within 50 mi of Seattle, WA
Authorized Buick Dealers
12335 120th Ave NE
Kirkland, WA 98034

"Traveled 450 miles for a car went over everything before we left over phone and text when we arrived we were their for 3 hours car had some small issues and the finance department was a joke seems like they have never sold a car out of state before we won't be going back"
215 SW 12th Street
Renton, WA 98055
"Everyone was great. Smooth transaction.."
17909 Highway 99
Lynnwood, WA 98037
"Have only delta with Kathe through email ang by phone. She has extremely courteous and helpful. I have not bought my car as of yet, but Seaview is going to be me first stop."
501 W Hills Blvd
Bremerton, WA 98312
"Bought a car sight unseen from them. They were courteous and pleasant to work with over the phone. Ashley, David, Michael, and Rabar Ali were FANTASTIC to work with. My father and I had a super smooth experience and their were no issues with the car or deal when we arrived to pick it up. Fantastic staff and dealership. Rest assured if you are thinking of buying a car from them from out of state that you will not be deceived! Will definitely do business with them again."
3104 Auburn Way North
Auburn, WA 98002

"We ended up buying a model at a different dealership because they didn't quite have what we wanted, but Luis and all the other employees we talked to were very helpful, professional, knowledgeable and we never felt pressured. I highly recommend Luis. Very courteous. "
7900 Evergreen Way
Everett, WA 98203

"We are happy with our purchase. We had our own financing, so we came in and test drove it one day and really liked it. Came back the next day to purchase it, all the paperwork was ready...we were in and out in about half an hour. "
800 River Rd
Puyallup, WA 98371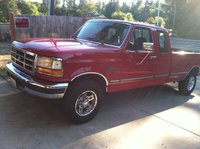 "Info was good"
6014 S Tacoma Way
Tacoma, WA 98409
"Gilchrist, replies very quickly. The staff was courteous and very helpful. I didn't buy the vehicle I searched for but ended up buying another similar vehicle from Gilchrist. I'm very happy with the my vehicle and the customer service received. Abe was very helpful and was very knowledgeable about all the vehicles shown to me"
1047 Roosevelt Avenue E
Enumclaw, WA 98022
"The truck was partially listed then removed, called me with information then found that the truck was now in Canada and wouldn't know anything for a month and wants me to wait"
2425 Carriage Loop SW
Olympia, WA 98502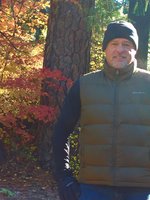 "I purchased my Denali truck out of state. I cant say enough about how well my salesperson Alex quickly got me through the process and back on the road home. He promptly picked me up at the airport, test drove, and efficiently got the paperwork completed. If you want a great car buying experience, work with Alex @ Titus-Will in Olympia."
Displaying dealers 1 - 10 of 11
Next