New Volvo S90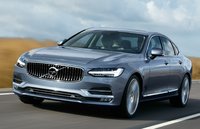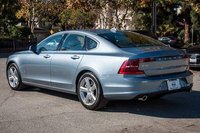 Volvo S90 Questions
Something Electrical
battery is fine..car starts right up. Often "code" appears on radio when I start up. sometimes at a stop sign, car just quits, radio goes off and back on...and car restarts with ease. sometimes car ...
Volvo S90
I have a 98' Volvo s90 I have noticed that when I run 60 or above and let of the gas pedal it jerks, but it does fine as long as I give it gas. What could be the problem?
My S90 Will Not Start
My S90 just will not start. The engine turns over, the starter turns over with a groaning sound. I got a new battery, no help. It sounds like it's not getting any gas. Any answers would be apprecia...
What Are The Three Buttons W,eand S For Next To The Gear Shifter
there is a arrow blanking on the dashboard
How Do I Fix My S90. Either I Cannot Get It Out Of Park, Or Unable To Put I...
Older Volvo S90