Mercedes-Benz CLS-Class
Model Overview
New Mercedes-Benz CLS-Class

2018 Mercedes-Benz CLS-Class
Used Mercedes-Benz CLS-Class
Mercedes-Benz CLS-Class Questions
Rpm 3000 Over Is. Not Use My Engine?
How Do I Remove 2 Sided Center Arm Rest Cover.
How do you remove the center arm rest cover from CLS 550 2007
Idling Rough Only In Park
I have changed all spark plugs all ignition coils air filters what could be any other options
Mercedes I Found That I Liked
I sent a message to the dealer and I haven't heard back. Is there anything you can do to help facilitate a contact
The Ignition Key Will Not Turn
Vehicle has been out of the shop about a two months. Tune up, fuel pumps, and ECM. Been operating very good. Yesterday I placed the key in the ignition and it would not start?
Older Mercedes-Benz CLS-Class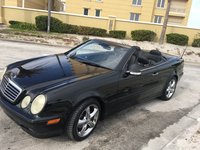 2005 Mercedes-Benz CLS-Class
Mercedes-Benz CLS-Class Experts
View All