Kia Spectra
Model Overview
Used Kia Spectra
Kia Spectra Questions
Kia Spectra 2007 Elecrtical Devices Stop Working Over Time.
It first started out with just one signal light, It would get stuck and wouldn't blink. Over time it stop working. Soon after the other signal light stop working. My hazard lights don't work, brake li...
2008 Kia Spectra Turns Over But Will Not Start
Cannot get 2008 Kia Spectra to start but the engine will turn over
Would A 2005 Kia Spectra With 227000km On It Be A Really Bad Bet?
I've owned the exact same model before (only car I ever had) and liked the car, except I had to change the transmission. I need a car to deliver pizzas, other than that no intense driving. **Put EX a...
07 Spectra Wiring Harness Pins
Yesterday I was replacing my 2007 spectra hvac wiring harness. While I wasn't looking, my 7yo grandson picked up the harness I was going to install and the pins came out the connector! Was wonderin...
O4kia Turns On But Doesn't Go Forward Nor Reverse
Older Kia Spectra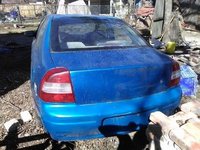 2001 Kia Spectra reviews: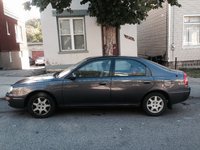 2000 Kia Spectra reviews:





Kia Spectra
Overview
When it appeared in 2000, the Kia Spectra was a hatchback version of the Kia Sephia compact sedan. It shared the same 1.8-liter, 124-hp I4 engine and was an economy compact car for families or individuals wanting a bit more cargo space. Like many of the original Kia cars, it lacked power and quality parts, which seemed to be the tradeoff for a budget car.
In 2002, the Sephia sedan was rebadged as a Spectra, and trim levels were carried over to the hatchback lineup. Base models were sparsely equipped, lacking even air conditioning, which was only offered in the higher trims. Though a plenitude of airbags were standard (safety being a Kia hallmark), ABS was not an option for a while.
In 2004, the boring Spectra got a makeover and new trim styles. The base LX finally came with standard power features, and the EX added on more comforts to that list. A bigger, more powerful 2.0-liter, 138-hp I4 engine sat under the hood, and overall length increased for more interior passenger room. Exterior lines were made sleeker and angular, for a sportier look.
The hatchback was redesignated the Spectra5 wagon in 2005. It was much more sports-oriented than the original hatchback and featured a sports-tuned suspension, sports seats, bigger wheels, a rear spoiler, and fog lights. A counterpart SX sedan was also added in 2005. Both the Spectra5 and SX have optional ABS, though standard four-wheel disc brakes are the only offering on all other trims.
These second generation Kia Spectras were more focused on quality materials to enhance the overall driving experience, while still keeping the Spectra in an economy compact position. Though it still suffers from a weak engine, particularly when matched with the optional automatic transmission, the Spectra exhibits good handling and overall styling that appeals to many owners.