Ford Model A
Model Overview
Used Ford Model A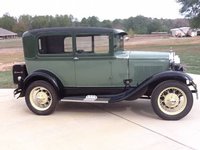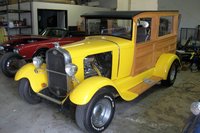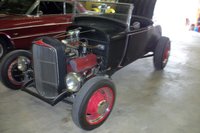 Ford Model A Questions
Ignition
My 1931 Model A has had a habit of suddenly cutting out, as if the ignition were turned off. Usually, after a few minutes, it would restart and run, only to repeat the cut out. I finally traee the p...
Repairing Tears In Soft Top Of A 1930 Ford Model A Tudor Sedan
Inability Of Starter Motor To Turn Over The Engine
I have a brand-new 6 volt battery. I have a recently reconditioned starter motor. The vehicle is a 1928 Model A roadster. When I engage the starter motor, it will turn the engine one revolution a...
Starter Motor
On a 1930 Ford Model A I take the starter out and it spins okay. I put it in and all it does is Click
Trying To Fill Out Selling Questions. Will Not Accpt My Modeel A Vin Nunbe...
will not accept my Ford Mdl A vin #
Older Ford Model A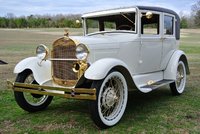 1928 Ford Model A reviews: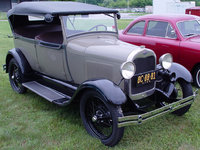 1927 Ford Model A reviews: