New BMW M6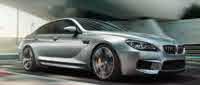 Used BMW M6
BMW M6 Questions
Sound System
I have an 2010 M6. The sound system is sometimes good, but some times it does not sound, or only one or two speaker work.
Warranty
Can you buy extended warranty for bmw m6? Is it expensive?
Review Dealership
How do I lodge a complaint about a dealership? I want to go beyond Yelp and BBB, but take it to Federal Trade Commission. How do I document something here on Car Gurus? Thanks, Kris 619-993-2123
If I Like A Car, Does CarGurus Ship The Car To A Closer Location? If Yes, H...
Oil Change Interval
Correct oil change intervals for m6 2009 BMW
Older BMW M6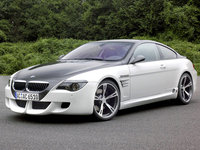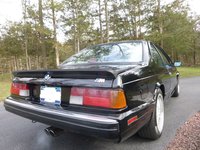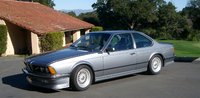 BMW M6
Overview
Unveiled at the 2005 Geneva Auto Show, the BMW M6 is a new take on a classic sports model. The new M6 hit the market for the first time in the 2007 model year, and response to the high-end performance car was ecstatic.
The BMW M6 is based on the E63/E64 platform (also known as the "6-Series platform"), which was designed with an eye to roadworthiness and agility. BMW's most powerful engine, a 5.0-liter, 40-valve V10 with an impressive 500-horsepower output, takes the M6 from 0 to 60 in 4.5 seconds.
The effect of all this power is heightened by the M6's lightweight design, which relies on a carbon-fiber roof to keep curb weight low. Drivers and reviewers praise the M6's speed and handling; it looks like this addition to the Beemer universe will have a long and popular life.
Find great deals from top-rated dealersTM
Search