New BMW M6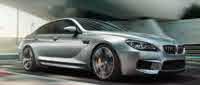 Used BMW M6
BMW M6 Questions
Oil Change Interval
Correct oil change intervals for m6 2009 BMW
What Does It Mean When It Says Salvage History Reported, 1 Accident Reporte...
The Convertible Light Keep Blinking And I Can't Put The Top Down Or The Bac...
The light goes off and on saying the convertible top not lock which in fact it be lock
HELLO I HAVE A BMW M6 2006 AND I WILL LIKE TO KNOW WHY MY CAR DOSENT HAVE T...
I Put In Specific Information About A Specific Car, Why Do I Get Ads For Ev...
I asked for a 2013 BMW M6, Black int and ext. 6 speed manual trans. PERIOD!
Older BMW M6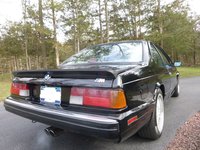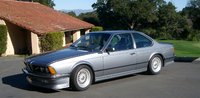 BMW M6
Overview
Unveiled at the 2005 Geneva Auto Show, the BMW M6 is a new take on a classic sports model. The new M6 hit the market for the first time in the 2007 model year, and response to the high-end performance car was ecstatic.
The BMW M6 is based on the E63/E64 platform (also known as the "6-Series platform"), which was designed with an eye to roadworthiness and agility. BMW's most powerful engine, a 5.0-liter, 40-valve V10 with an impressive 500-horsepower output, takes the M6 from 0 to 60 in 4.5 seconds.
The effect of all this power is heightened by the M6's lightweight design, which relies on a carbon-fiber roof to keep curb weight low. Drivers and reviewers praise the M6's speed and handling; it looks like this addition to the Beemer universe will have a long and popular life.