Shop For Cars
I'm looking for a
Shopping Tools
Get the facts before you shop with our instant price guidance
and helpful community of users.
Price Calculator

What's a fair price?
Research and Reviews

Real facts from real people
Questions

Ask the gurus
In the Press:







Community
Real users have your back. Get answers for your questions and read reviews to help make the right call.
2011 Ford Fiesta Review
I absolutely love my 2011 Ford Fiesta SEL. It looks great, even as a sedan the styling is rakish and forward (IMO). I have a 5 speed manual ...

dvally
2012 Honda Accord Review
After being okay on the test drive, the 10-way power driver seat is impossibly uncomfortable for drives longer than about 30 minutes. Feels ...

JayJones
Hi, I have 2004 opel astra sxi recently my battery light came on along with my oil light and thermostat light is flashing also timing chain is extrem...
got a broken solder point on my key an won't start car, can I repair it myself and make the car run??

What is the best ford car like an SUV Explorer with GREAT gas mileage? I have to buy a Ford Car. priorities: I prefer an suv for the "command seat position" and "step in/out" . I need good gas mileage! I have to buy a...

I have a 2007 Chrysler PT Crusier and the check engine light came on and my car died., but the engine wants to turn over. I don't know much about cars... I was told it could be my camshaft sensor. Could someone please help me?

HELP! My 2000 cadillac escalade lost all power while driving home. Wont even jump start. Oil pressure is showing low. Its trying to fire up but wont t...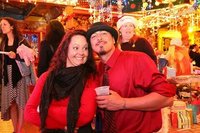 Research
Not sure where to start? Take a look
at our most popular cars.
Popular Sedans
Popular Minivans