Shop For Cars
I'm looking for a
Shopping Tools
Get the facts before you shop with our instant price guidance
and helpful community of users.
Price Calculator

What's a fair price?
Research and Reviews

Real facts from real people
Questions

Ask the gurus
In the Press:







Community
Real users have your back. Get answers for your questions and read reviews to help make the right call.
2012 Dodge Avenger Review
V6 is rated at 283 or so HP...not bad, not great! But a fun good looking car! No issues so far. Good mileage on the highway (over 30 usuall...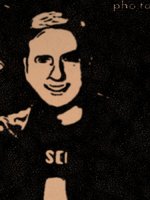 crashmcshea
2011 Kia Sorento Review
This Kia is a good quality vehicle. The cons out weigh the pros in my situation. You will get tired of this SUV real quick if you travel wit...

yawlshutup
2006 f150 won't start! I sprayed starter fluid in the air cleaner and the engine just turns over. What do I check for next?

write a dealer review

WTF IM LOST 2002 pontiac grand prix gt 3.8l just started to do this low oil pressure light battery light srs air bag light low trac and trac off lights all com...
Removed catalytic converter and runs rough what can I do to get better fuel milesge 1995 GMC Safari

Service stabilitrac message on instrument panel. My Buick Rainier, 2007 has 105000 miles on it and is a great car. Recently this message appeared on the smart panel. What does it mean and should I g...

Research
Not sure where to start? Take a look
at our most popular cars.
Popular Sedans
Popular Minivans