Shop For Cars
I'm looking for a
Shopping Tools
Get the facts before you shop with our instant price guidance
and helpful community of users.
Price Calculator

What's a fair price?
Research and Reviews

Real facts from real people
Questions

Ask the gurus
In the Press:







Community
Real users have your back. Get answers for your questions and read reviews to help make the right call.
2013 Jeep Grand Cherokee Review
The Grand Cherokee is one of the few vehicles in its class that I can enjoy driving. I drive a lot of vehicles, and very few cars feel like ...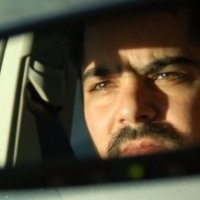 dan_roth
2013 Hyundai Elantra GT Review
Great fuel economy, cargo, back seat space, comfortable seats, would love it if I lived where there is no snow or ice. Back up camera has be...

tjo1984
This question is about a 2000 Mercedes-Benz 230 SLK, automatic transmission. I had a vibration around the shifter area. It would make noise & go away at different speeds & in different gears. Very annoying. I was told to re...

I have a 2000 Mercedes-Benz 230 SLK. The drivers side mirror has a yellowish tint to it. I've heard that happens after the auto - dimming feature of it has worn out. I also understand ...

Are the monthly prices listed really correct. As I was shopping for a vehicle on the site I noticed there were monthly prices listed.Are these prices true.

hello m3 guys is this an m3 1985 i got only this pic from the seller for the moment

I have a 1985 M3 import from Germany where can i find aftermarket performance parts for my car
Research
Not sure where to start? Take a look
at our most popular cars.
Popular Sedans
Popular Minivans