Shop For Cars
I'm looking for a
Shopping Tools
Get the facts before you shop with our instant price guidance
and helpful community of users.
Price Calculator

What's a fair price?
Research and Reviews

Real facts from real people
Questions

Ask the gurus
In the Press:







Community
Real users have your back. Get answers for your questions and read reviews to help make the right call.
2013 Audi A4 Review
Overall, I really like this car compared to any other cars in its class. I've only ever owned European cars and am particularly fond of Germ...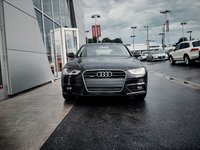 tvieso
2015 Kia Sorento Review
I own a GMC Terrain that is in the shop for some body work, and the rental car company gave me a 2015 Sorento to drive. It is HORRIBLE. It m...

SeaSick
2007 Honda Odyssey Clicking noise when starting van, right rear passenger side, stops after about 30 seconds No air is on. Air is working fine. I can restart van and same clicking noise.

Aut. Trans. Don't change third gear and overdrive switch is not activating

my 2010 GMC has been parked for 3 1/2 weeks now it wont move forward or reverse help please

I have replaced my thermostat, flushed radiator, added sealant and I am still overheating. After flushing, replacing thermostat and driving for several days on the highway, I am overheating again. The radiator is cool but engine overheatin...

i parked my truck have not moved it in 3 1/2 weeks now it wont go in reverse or forward hany ideas ?

Research
Not sure where to start? Take a look
at our most popular cars.
Popular Sedans
Popular Minivans