Walnut Creek Chrysler Jeep Dodge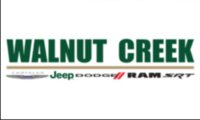 Today
8:30 AM - 8:00 PM
(Open Now)
Show business hours
Hide business hours
By Car
By Body Style
By Price
Filter Results
Popular Used Cars
Used RAM 1500
2,740 Great Deals out of 148,708 listings starting at
$3,950
Used RAM 2500
555 Great Deals out of 37,240 listings starting at
$5,000
Used Honda CR-V
1,007 Great Deals out of 86,492 listings starting at
$1,999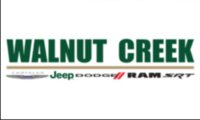 Today
8:30 AM - 8:00 PM
(Open Now)
2404 N Main St
Walnut Creek
,
CA
94596
Dealer Reviews
All reviews are verified visits to the dealer. –
Learn More
The guy named Keith, at Walnut Creek Chrysler Jeep Dodge Ram contacted me about my interest in the Rubicon. We set a time to meet so I could see the Jeep, Totally not expecting to buy for the next few months. I loved it of course. It was in my favorite color and it rode like a beast with a soft sensitive side. Keith was great as well. He was very knowledgeable and forthcoming with information when asked. Things went so well I took the Rubicon home with me. Thanks to Keith and friends down at Walnut Creek Chrysler Jeep Dodge.
outstanding responded fast very helpful and understanding
Show older dealer reviews
11
Helpful, friendly service. We bought the car!
Was interested in a vehicle and they followed up many times via email and personal phone contact. I decided against the vehicle due to the expense of repairs/parts and lack of knowledge that both Mercedes and Chrysler techs have about those cars. Private shops probably know more. Only made those cars from 2004-2006.
I have expressed great interest in the purchase of this vehicle and did not get the response expected. I do not believe the dealer understood how much I wanted the vehicle. I am a soldier deployed with the Army and was only requesting a 30 day hold due to the fact that I cannot express my return date.
The price was a little steep, but their service has been excellent. They treated me like a special person. Service and parts are great. Oh YA, Billy helped me quite a it.
Spoke to dealer about my credit , offered no options , never called back ...
We appreciate the professional way we were treated. We love our new car.
The dealer did respond, but I though it too far to travel and I was not that interested in that particular vehicle. No fault found.
Very sad, dealer very unresponsive