Nissan Dealers near Jacksonville, FL
Showing Nissan dealers within 50 mi of Jacksonville, FL
Authorized Nissan Dealers
1726 Cassat Ave
Jacksonville, FL 32210
(Open Now) 9:00 AM - 9:00 PM

"the vehicle was way over priced and smelled. They tacked on a ton of fees. I just didn't have the best experience there. Felt nickle and dimed and spent waaay too much time and hassle there. I ended up buying but only because I was in a hurry and they lowered the price by 2k. I think it still should have been lower, but I was worn out and needed a car. If I had more time and money, I wouldn't go there. "
10600 Atlantic Boulevard
Jacksonville, FL 32225
(Open Now) 9:00 AM - 7:30 PM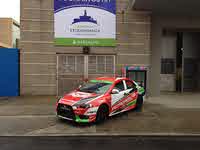 "Good"
7447 Blanding Blvd
Jacksonville, FL 32244
(Open Now) 9:00 AM - 9:00 PM
"Dealer was very courteous and friendly. He explained everything and guided us through our car buying experience. I got the car that I wanted at the price I wanted to pay. Excellent customer service"
10859 Philips Hwy
Jacksonville, FL 32256
(Open Now) 9:00 AM - 9:00 PM
"It was the easiest truck purchase I have ever made. I was very pleased with everyone who was involved in the transaction. I would recommend to anyone to go there first and save yourself some time and money. Thank You Coggin Nissan at the Avenues!"
2755 Us Highway 1
Saint Augustine, FL 32086
(Open Now) 9:00 AM - 8:00 PM
"If I could give zero stars I would! Talked to Lexi for 3 days about the vehicle. We negotiated fess and then I agreed to buy the vehicle. I could not make it by 5:00 on Sunday as I was coming from Tallahassee to St. Augustine. On Monday I contacted Lexi again to make sure the vehicle was still available and if she was going to be there that day. She said yes to both. I told her that I was taking off from work early and coming to get the vehicle. I contacted Lexi again before I left Tallahassee to confirm that the vehicle was still available. She said yes, and I told her my husband and I were headed to pick it up. When we were about an hour away (already driven 2 1/2 hours) from St. Augustine a different sales guy called to tell me that they had just sold the vehicle I was coming to get!! I was not happy! He tried to tell me that Lexi was not there, tried to sell me another Cadillac with a bad transmission, and then sales managertold me I should have gotten there sooner!!! Bad busines"
436 U.S. 17
Palatka, FL 32177
252 N Highway 17
Palatka, FL 32177
(Closed Now) 9:00 AM - 4:00 PM

"Shawn is awesome ! Very patient with me and my million questions. Car was well worth the drive. I would recommend these guys to anyone!"
Displaying dealers 1 - 7 of 7