Mitsubishi Dealers near Pittsburgh, PA
Showing Mitsubishi dealers within 50 mi of Pittsburgh, PA
Authorized Mitsubishi Dealers
5172 Library Rd
Bethel Park, PA 15102
"Salesperson was helpful but I decided not to purchase a Mitsubishi."
1001 Clairton Blvd
Pleasant Hills, PA 15236
"They have continued to stay in touch just to make sure I'm having success in my vehicle search"
1234 Long Run Rd
White Oak, PA 15131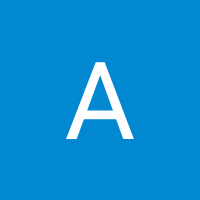 " Very quick responses. And once they knew what i wanted, they offered to contact me when they find it in my price range. Didn't try to pressure me into anything and i liked that. "
13339 Rte 30 W.
North Huntingdon, PA 15642

"It was great. Left satisfied and with the car."
5079 State Route 30
Greensburg, PA 15601
5079 State Route 30
Greensburg, PA 15601
"They responded very quickly but the car was sold.They recommended and car very helpful. "
1048 Pittsburgh Rd
Uniontown, PA 15401
"Their sales people,and their internet people are not on the same page as far as knowing what the other person has done or is doing.Their internet people keep contacting me about a car that was already sold,was not very happy."
349 N 4th St
Indiana, PA 15701
"Just as with all dealership. It's like the sheep amongst the wolves. The engine lit was lit and I was told that is was an inexpensive sensor. It cost me 1500 Dollars. While the mechanic was underneath was noticed that the air suspension shocks need replacing. Another 1300.00. the undercarriage has quite a bit of rust and there is an exhaust leaks of which I was told that That is the way it should sound. Other than another several thousand dollars in repairs all is well. I would never recommend buying from that dealership. Also I did not get an oil change in a timely manner upon purchase.and they did not have time to fix these problems so that they would be included in the finance price indicating that they were short staffed on mechanic s"
1048 Pittsburgh Rd
Uniontown, PA 15401
Displaying dealers 1 - 9 of 9