Lincoln Dealers near Kansas City, MO
Showing Lincoln dealers within 50 mi of Kansas City, MO
Authorized Lincoln Dealers
6750 N Oak Trfy
Kansas City, MO 64118
(Open Now) 8:30 AM - 8:00 PM
"They've been great about contacting me. My only concern is that they won't post pictures of this car and can't give me a reason why."
13901 Washington Street
Kansas City, MO 64145
(Open Now) 8:30 AM - 8:00 PM
1845 E. Santa Fe
Olathe, KS 66062
(Open Now) 8:00 AM - 8:00 PM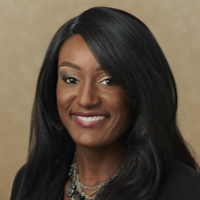 "The customer service was great. The team was timely and willing to assist me in anyway. I would suggest a shared database system where everyone can confirm if a customer has been contacted. I received several check in via email, text, and phone. They were all nice but it was a little overwhelming . "
935 W 23rd St
Lawrence, KS 66046
(Open Now) 8:00 AM - 8:00 PM
2829 Iowa Street
Lawrence, KS 66046
(Open Now) 8:00 AM - 8:00 PM
"Wonderful interaction with Kari and Abigail. They both were very professional and helpful in communicating about the car. They also gave me a price without haggling. Also, they offered a great trade in amount.They were very attentive and left nothing short of giving fantastic customer service. I would not hesitate to recommend the dealership. On a scale of 1 to 10, being the highest; i rate them a 10."
21 NE Vivion Road
Kansas City, MO 64118
(Open Now) 8:30 AM - 8:00 PM
Displaying dealers 1 - 6 of 6