Honda Dealers near Saint Louis, MO
Showing Honda dealers within 50 mi of Saint Louis, MO
Authorized Honda Dealers
5939 S Lindbergh Blvd
St Louis, MO 63123
(Closed Now) 7:00 AM - 6:00 PM
"Price of car I was interested in increase about $1600 from last week to this week. Sales manager would only give $270 off. Salesman was supposed to call me today to discuss price, no call. Guess they are to busy increasing prices. Before you buy here do your homework. Some car sales people earn the negative view of being a car sales person."
885 S Lindbergh Blvd
Saint Louis, MO 63131
(Closed Now) 9:00 AM - 6:00 PM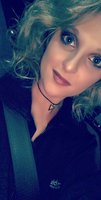 "Pretty disappointed with this dealership. Drove over 2 1/2 hours to come test drive the 2008 Jeep Wrangler that was listed for sale after having numerous emails and phone calls back and forth only to arrive and be told it had been sold an hour before we got there which is hard to believe considering I have the emails back and forth confirming appt. "
330 Brookes Drive
Hazelwood, MO 63042
(Closed Now) 9:00 AM - 6:00 PM
"Everyone was professional, friendly, and fast! Aaron was really easy to work with. "
1268 Central Park Drive
O'Fallon, IL 62269
(Closed Now) 8:30 AM - 5:30 PM

"Truck was as advertised dealership did a good job in presenting the vehicle unfortunately we were unable to come to a deal"
15532 Manchester Rd
Ellisville, MO 63011
(Closed Now) 9:00 AM - 8:00 PM
"Ended up buying a completely different vehicle that was far superior than the one I originally found. Very pleased with my service and the quality of the vehicle that I purchased!"
4780 N Service Rd
Saint Peters, MO 63376
(Closed Now) 9:00 AM - 6:00 PM
"Kurt and Dan are great. Easiest car buying experience ever! Thank you. "
500 Auto Mall Dr
O Fallon, MO 63368
(Closed Now) 9:00 AM - 6:00 PM

"Good"
Displaying dealers 1 - 7 of 7