Honda Dealers near Saint Louis, MO
Showing Honda dealers within 50 mi of Saint Louis, MO
Authorized Honda Dealers
5939 S Lindbergh Blvd
St Louis, MO 63123
(Closed Now) 7:00 AM - 6:00 PM

"Great dealership, no pressure from the time you walk in until the you drive off of the lot. St. Louis Honda has a very professional staff. My salesman made me feel like a person (and not a commission) he was genuinely interested in helping me find the right CRV. This will be my third CRV I've purchased from St. Louis Honda., the dealership is clean and cheerful, comfortable waiting room with refreshments. The man in the financing department was equally as accommodating he answered all of my questions and explained in detail what many of the terms in the agreement meant which made me feel comfortable signing all of the papers. I would definitely recommend St. Louis Honda to anyone searching for an honest and reputable dealership. "
885 S Lindbergh Blvd
Saint Louis, MO 63131
(Closed Now) 9:00 AM - 6:00 PM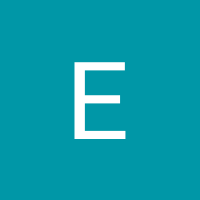 "They replied back, responsive. Helpful and dedicated!"
330 Brookes Drive
Hazelwood, MO 63042
(Closed Now) 9:00 AM - 6:00 PM

"Contacted them about the vehicle. They were able to walk to the contacts with me and noticed that there was something penny that needed to be done, and they are getting it done at a certified GM dealer and then getting back to me."
1268 Central Park Drive
O'Fallon, IL 62269
(Closed Now) 8:30 AM - 6:00 PM

"I have been contacted several times by email. Very nice emails."
15532 Manchester Rd
Ellisville, MO 63011
(Closed Now) 9:00 AM - 8:00 PM
"Tim ( tiny Tim) and Neal. Told me that this car was negotiable. No problem. They lied over and over. The car is listed as no accident ( lie) theres a whole new bumper on the back ( bondo from left to right) tim swears the car fax doesnt lie. Thats a lie in it self. It also needs an alignment, its also advertised as having cruise control. Theres NO cruise control. Scratches all over it, no hub cap , and a big dent on the drivers fron side. Do Not buy this car. Dealership lied multiple times as is the car fax, and its not in even good driving conditions ( alignment, cruise control not working, etc). Buyer beware. They will not work with you nor fix the problem's. I have pic's and orginal car fax."
15736 Manchester Rd
Ellisville, MO 63011
(Closed Now) 9:00 AM - 6:00 PM
"Excellent experience and I purchased the car. I have purchased several automobiles in my long life and I would rate this dealership as the best. Thank you for your service. "
4780 N Service Rd
Saint Peters, MO 63376
(Closed Now) 9:00 AM - 6:00 PM

"Never experienced sales like this before. Interested in a car that was advettised at a great price. Made apt to check it out. Then a couple hours before the apt got noticed that they raised the price $3K . Called to confirm and responded there was a lot of interest. Wow! What more can you say? I guess it's more auction style or something..."
500 Auto Mall Dr
O Fallon, MO 63368
(Closed Now) 9:00 AM - 6:00 PM
"It was a bit rough The wait time was horrible in between negotiations and finalizing the deal"
Displaying dealers 1 - 8 of 8