Dealers near Chicago, IL
Showing dealers within 50 mi of Chicago, IL
All Dealers
172 W Adams St
Chicago, IL 60603

"contacted me"
172 W Adams St
Chicago, IL 60603
677 N Clark St
Chicago, IL 60654
"It is still early in the deal but so far so good."
2020 S Wabash Ave
Chicago, IL 60616
"I'm older, expect too much, grumpy at inaccurate sale presentations, and much more. Willow Auto gave me the very best service I'm ever received when buying a car. They took or returned my numerous calls with an easy disposition. In other words they treated me like a valued customer. I couldn't recommend them more highly, and by them I mean Gretchen and Brian. The condition of the car is better than Brian said it was and he said it was "perfect". Six Stars. "
1708 S Ashland Ave
Chicago, IL 60608
"Quick response"
800 South Western Avenue
Chicago, IL 60612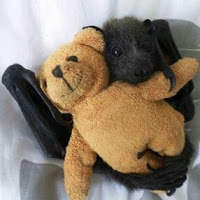 "The person I talked with was kind and answered all of my questions for me. Very sweet and enjoyable to talk with."
1850 N Elston Ave
Chicago, IL 60642
"They responded with a form email, because question was asked on a weekend...on Monday there was a prompt email reply,,,l"
621 N Western Ave
Chicago, IL 60612
655 N Western Ave
Chicago, IL 60612
737 N Western Ave
Chicago, IL 60612
"Talking to people at this dealer is like talking to a brick wall. I gave him a reasonable offer for a car they've been trying to sell for almost 2 years and they come at me with the price that's a few thousand dollars over Blue Book value after I have to call 2 times to get this price because the first time I called wasn't good enough and nobody got back to me. This dealer is a joke and the people working there are a joke. "
Displaying dealers 1 - 10 of 1,119
Next