Buick Dealers near Jacksonville, FL
Showing Buick dealers within 50 mi of Jacksonville, FL
Authorized Buick Dealers
7245 Blanding Boulevard
Jacksonville, FL 32244
(Open Now) 9:00 AM - 8:00 PM
"Wasted my time. I left. Never saw the advertised truck I came to see. Sales mgr looked at my trade left me sitting outside in the heat without a care, after wasting 35min of my life standing outside I left . They never showed me the advertised truck it was in "service""
4660 Southside Blvd
Jacksonville, FL 32216
(Open Now) 9:00 AM - 8:00 PM
"Rick was very helpful. "
11503 Philips Highway
Jacksonville, FL 32256
(Open Now) 9:00 AM - 8:30 PM
"They were friendly and informative, just didn't have the right deal for me."
464054 State Road 200
Yulee, FL 32097
(Open Now) 9:00 AM - 7:00 PM
3340 US Hwy 17
Green Cove Springs, FL 32043
(Open Now) 8:30 AM - 7:00 PM

"Responded to my interest in the vehicle quickly via email.Carlos Cales was very professional. Didn't harrass me or try to get me into another vehicle. Made my experience at Garber great. The vehicle was clean. During test drive with Carlos was like old friends catching up. He said if we make the numbers right will you take the truck home, I replied absolutely. Well, he got the numbersright. Soooo I did take the truck home. Would recommend dealer to friends."
1974 GA Highway 40 E
Kingsland, GA 31548
(Open Now) 8:30 AM - 7:00 PM
"Very helpful, very fair! Overall great experience. I had to drive all the way from Florida and I was not disappointed. "
2250 US Highway 1 S
Saint Augustine, FL 32086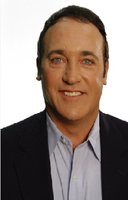 "Excellent follow up and a friendly staff."
1601 Reid Street
Palatka, FL 32177
(Open Now) 8:30 AM - 7:00 PM
"Beck was wonderful but i hope i paid less for my car??? Have to check. Loving our Buick Cascada!!!!!!"
4660 Southside Blvd
Jacksonville, FL 32216
(Open Now) 7:00 AM - 8:00 PM
3340 US Hwy 17
Green Cove Springs, FL 32043
(Open Now) 8:30 AM - 7:00 PM
Displaying dealers 1 - 10 of 10