BMW Dealers near Cleveland, OH
Showing BMW dealers within 50 mi of Cleveland, OH
Authorized BMW Dealers
6976 Pearl Road
Middleburg Heights, OH 44130
(Closed Now) 9:00 AM - 8:00 PM

"Out of state buyer. Dealers rep. promptly responded to all requests. Not pushy. Very easy to work with. "
2571 SOM Center Rd.
Willoughby, OH 44094
(Closed Now) 9:00 AM - 8:00 PM

"They followed up promptly. Awaiting 2nd follow up call to additional info requested via email"
6135 Kruse Dr
Solon, OH 44139
(Closed Now) 9:00 AM - 8:00 PM
"the salesman i made an appointment with wasn't around. Another salesman took over for him. He was very nice and helpful. Gave me the facts on the car & i end up buying a different bmw. He was nice enough to throw in some extras, and the overall experience was very good."
500 W Exchange St
Akron, OH 44302
(Closed Now) 9:00 AM - 8:00 PM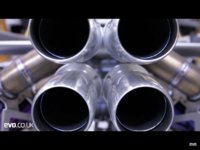 "The dealer is going through a change of ownership and seemed to be completely disorganized. The price on the car changed randomly, to by what appeared to be random incremental amounts over the course of 1-2 weeks. I gave up on trying to pursue the car. "
6461 Whipple Ave Nw
North Canton, OH 44720
(Closed Now) 9:00 AM - 9:00 PM
"Good service. Had all of the paperwork done before I got ther"
24690 Sperry Dr
Westlake, OH 44145
(Closed Now) 9:00 AM - 8:00 PM
Displaying dealers 1 - 6 of 6