Audi Dealers near Seattle, WA
Showing Audi dealers within 50 mi of Seattle, WA
Authorized Audi Dealers
1533 120th Ave NE
Bellevue, WA 98005
(Closed Now) 9:00 AM - 8:00 PM
"Arrogance. We did buy the car but would never recommend the dealership to anyone. Salesperson (good guy) did the test-drive and recognized something did not sound right on the front driver side wheel/tire. After we purchased vehicle, we took to mechanic who said tires were past the point of being safe. I spoke with Blanca at Bellevue Audi, she said she'd tell the GM - he never called. The dealership is really arrogant. Zero negotiating. One of their salespeople actually said it best "there's no heart here.""
17315 Hwy 99
Lynnwood, WA 98037
(Closed Now) 9:00 AM - 8:00 PM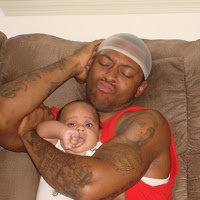 "Terrible experience. They wouldn't let me buy the car and register it in my state of residence which is Florida. They just made up a rule claiming I needed a letter from my employer (Microsoft) stating that I'm in Washington temporarily. I went to another dealer and they even downloaded, filled out, and mailed the forms back to my home DMV along with the tax check and registration fees. I'm not blaming the people that were in the office since they don't make up the rules but it's pretty pathetic that the owners are making up their own rules on how to sell and register cars."
1701 Alexander Avenue East
Fife, WA 98424
(Closed Now) 8:00 AM - 7:00 PM

"Helpful & responsive"
4701 11th Ave NE
Seattle, WA 98105
(Closed Now) 9:00 AM - 8:00 PM
1701 Alexander Ave E Ste B
Fife, WA 98424
(Closed Now) 8:00 AM - 7:00 PM
Displaying dealers 1 - 5 of 5