Audi Dealers near Miami, FL
Showing Audi dealers within 50 mi of Miami, FL
Authorized Audi Dealers
200 Bird Road
Miami, FL 33146
(Open Now) 9:00 AM - 8:00 PM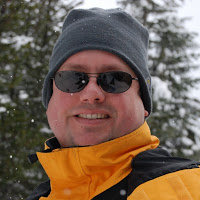 "Contacted the dealer and they responded promptly. They also promptly raised the price on Car Gurus. When I mentioned it and gave them my price they never responded again. "
1995 NE 142nd St
North Miami, FL 33181
(Open Now) 9:00 AM - 8:00 PM
"Not professional at all. I sent an email to the the dealer if they have room for price discount and replied in sarcastic way of reply with a bunch of questions marks. I looked yelp and found the same complaint about this dealer as well so I decided not to engage with them"
15000 Sheridan Street
Fort Lauderdale, FL 33331
(Open Now) 9:00 AM - 8:00 PM
"Great experience. I was contacted by Ivonne, the Internet sales manager, who put me together with Adam and Melvin. Melvin was very knowledgeable about all the cars features and was able to demonstrate them during our test drive. I did not buy the car posted as it was out of my price range but I will contact this team again this summer."
1200 N Federal Hwy
Ft Lauderdale, FL 33304
(Open Now) 9:00 AM - 8:00 PM

"Nice customer service !"
5555 North State Rd. 7
Coral Springs, FL 33067
(Open Now) 9:00 AM - 8:00 PM
"What a breath of fresh air. I found this dealership to be very honest and up front. I didn't buy a car that day but I would buy several cars from them. And I don't care for dealerships! "
2035 NE 151st St
Miami, FL 33162
Displaying dealers 1 - 6 of 6