Audi Dealers near Miami, FL
Showing Audi dealers within 50 mi of Miami, FL
Authorized Audi Dealers
200 Bird Road
Miami, FL 33146
(Closed Now) 9:00 AM - 8:00 PM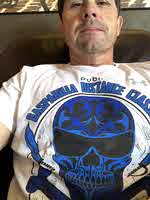 "Great follow up"
1995 NE 142nd St
North Miami, FL 33181
(Closed Now) 9:00 AM - 8:00 PM

"Very nice dealership that tried to please the customer "
15000 Sheridan Street
Fort Lauderdale, FL 33331
(Closed Now) 9:00 AM - 8:00 PM

"Contacted dealer about purchase online. First online sales person was unresponsive and couldn't answer simple questions about the car. Contacted a manger that put me in touch with another sales person. He was responsive at first, but when I raised concerns about the service history of the car and asked if the car could be certified or if I could purchase a warranty, I received no reply. When I followed up, was advised the car was sold, but the car is still advertised online a week later. Would never do business with this dealer - poor service and untrustworthy."
1200 N Federal Hwy
Ft Lauderdale, FL 33304
(Closed Now) 9:00 AM - 7:00 PM

"Dealer contacted me almost immediately, but the car didn't meet my requirements "
5555 North State Rd. 7
Coral Springs, FL 33067
(Closed Now) 9:00 AM - 7:00 PM
"Extraordinary service with a friendly disposition to us as customers! Our salesperson had a keen eye and readiness to please. We were very impressed."
2035 NE 151st St
Miami, FL 33162
Displaying dealers 1 - 6 of 6