Acura Dealers near Miami, FL
Showing Acura dealers within 50 mi of Miami, FL
Authorized Acura Dealers
10455 NW 12th Street
Miami, FL 33172

"Very nice peoples"
10455 NW 12th St
Miami, FL 33172
16601 South Dixie Highway
Miami, FL 33157

"Amazing! Made my car shopping experience completely stress free, and super quick! "
15601 Pines Blvd
Pembroke Pines, FL 33027

"Drove 4hrs to see car. Sticker on window listed panoramic window. DID NOT have it. There were door dents along both sides, valve popping in engine & not very clean. Would have expected better from an Acura dealership. "
875 N State Rd 7
Fort Lauderdale, FL 33317
925 N State Rd 7
Fort Lauderdale, FL 33317
940 N Federal Hwy
Pompano Beach, FL 33062

"Salesperson lied to me outright. Was going to drive almost 800 miles to buy the car, talked with the salesperson and he gave me a price and when the papers went to the finamce office to get drawn up the price increased by almost $6000. Tried to negotiate the price to make everyone happy and the would not negotiate not one red cent! Will never do business with this dealer EVER!!"
655 NE 6th Ave
Delray Beach, FL 33483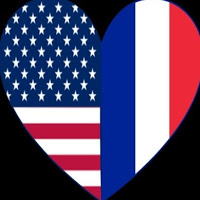 "Professional, pleasant, and helpful. Unfortunately, our prices was not able to come to an agreement. Otherwise good experience with dealer."
2035 NE 151st St
Miami, FL 33162
Displaying dealers 1 - 9 of 9