The "Saturn" was initally developed in the 1980s as a revolutionary new small car that would do battle against Honda, Toyota, Mazda, Subaru, and several other brands. It quickly grew into much more than that.
Back in 1962, General Motors's share of the US market peaked at 50.7 percent. But, by 1982, that had fallen to 43 percent, and it showed signs of continuing to fall. The market demanded smaller, more fuel-efficient cars, and GM faced an onslaught of foreign competitors who knew how to build them better. In order to solve that problem, GM began what it codenamed the "Saturn" project, and GM's then-chairman, Roger B. Smith formally announced the project in 1983.
1982-1989: Planning and preparation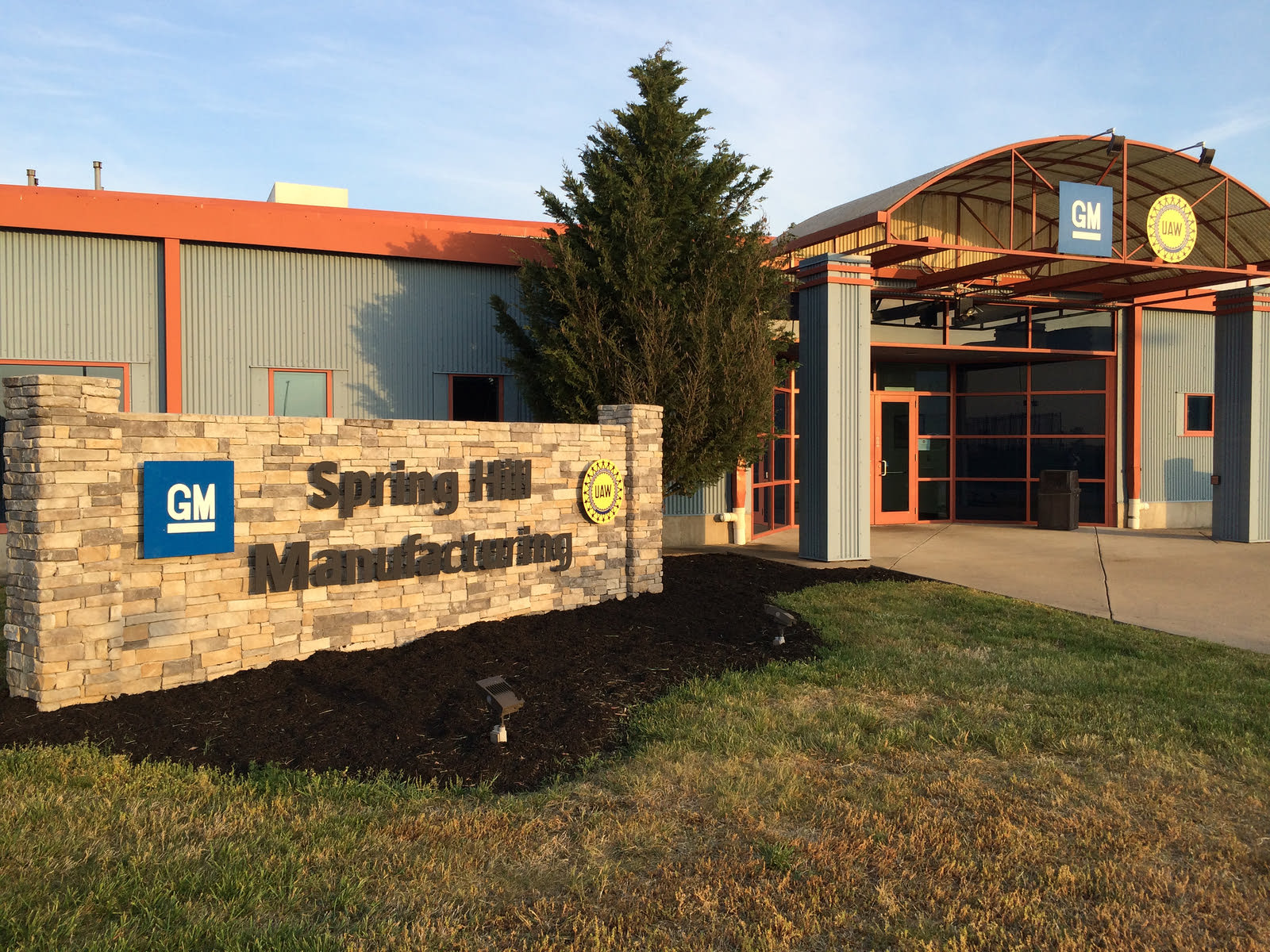 Originally, Saturn was not meant to be a brand. It was intended to be a single car, which would be sold under one of GM's existing brands, which at the time were Buick, Cadillac, Chevrolet, GMC, Oldsmobile and Pontiac. In 1985, leadership made the decision to turn it into a brand, and the Saturn Corporation was formed as a subsidiary of GM. The Saturn emblem, which showed a portion of the planet Saturn, came about as a bit of a fluke. The company was actually named after the accomplished Saturn family of spacecraft. However, Oldsmobile—another GM division known for its high-tech engineering—already had a rocket emblem, so the planet Saturn was used instead.
During the rest of the decade, GM executives worked with the United Auto Workers (UAW) union to build a new plant in Spring Hill, Tennessee, with a new workforce and a new labor agreement. In exchange for a 20-percent pay cut, the workers were promised profit sharing and many other incentives based on quality and performance goals. There would also be a new dealership network. It was clear at this point, that GM was committed to wholly divorcing Saturn from its usual processes, at least at first.
1990-1999: A successful launch
Saturn launched in 1990 with two models: the SL (a sedan) and the SC (a coupe), collectively known as the S-Series. These first Saturn cars featured a distinctive wedge-like front fascia with wide headlights and no upper grille. The S-Series rode on a unique architecture not shared with any other GM cars. Inspired in part by the Pontiac Fiero and the Chevrolet Corvette, the S-Series featured plastic body panels, while the actual load-bearing structure was a metal spaceframe beneath the panels. This had a few benefits. The cars were extremely light relative to their size, which saved fuel. The panels were also dent-resistant and didn't rust the way that traditional steel ones did. The only detriment to that was that the S-Series had rather large panel gaps, as a result of the plastic needing room to expand when the temperatures rose. Powertrain-wise, the S-Series cars featured Saturn-exclusive 1.9-liter engines with nominal horsepower, and either five-speed manual or four-speed automatic transmissions.
The main thing that set Saturn apart at the outset was its dealerships and their no-haggle pricing. The base price for the cheapest Saturn model was $7,995 in 1990 dollars, and if you walked into a Saturn dealership, that's exactly what you would have paid. Compare this to buying a Honda Civic or Toyota Corolla—the primary competition for the S-Series—which were so popular that you would have waited weeks for your car and probably paid over sticker for it. The other thing about Saturn is that many of its customers opted for the most basic versions of its cars, which came with steel wheels and wheel covers, manual transmissions, and (often) no air conditioning.
Saturn was a runaway hit with customers and quickly reached several milestones. In mid-1992, Saturn expanded into the Canadian market. In 1993, the S-Series grew to include a wagon, called the SW. The cars themselves won numerous awards from esteemed publications like J.D. Power & Associates, MotorWeek, and Automobile Magazine. In 1995, the Spring Hill plant churned out its millionth Saturn. In 1996, GM released its first-ever GM-branded car, the all-electric EV1, and Saturn stores got the honor of retailing it. That same model year, the second-generation S-Series cars debuted, sporting curvier styling for the new millennium and with all three prior body styles—sedan, coupe and wagon—accounted for. The Saturn tagline, "A different kind of car company" clearly resonated with its customers, many of whom did not know that it was a GM subsidiary.
But it wasn't all smiles and rainbows. The GM boardrooms saw quite a bit of conflict and strife due to the Saturn brand. For one thing, GM had spent so much money on launching and setting up Saturn that the venture had yet to turn a profit. While Saturn vehicles were popular, GM was losing as much as $3,000 on each unit sold, and shareholders were not pleased. At the same time, the executives of the other existing GM divisions looked upon Saturn with some amount of envy and ire. Saturn got the benefit of billions in marketing and development dollars even while it was losing money; meanwhile, the other divisions, with profitable cars, had to fight tooth and nail for budgets. And lastly, the costs showed no signs of slowing down. A large contingent of Saturn's customer base was younger people who needed small cars. But GM knew that at some point, they would need to graduate to larger cars. It also knew that its other brands' products were unlikely to capture Saturn customers. Indeed, when they needed a new car, they were likely to flock right back to the foreign competitors, which were all full-line automakers with larger cars and even some of the SUVs and crossovers that were beginning to take the country by storm.
2000-2007: A division like any other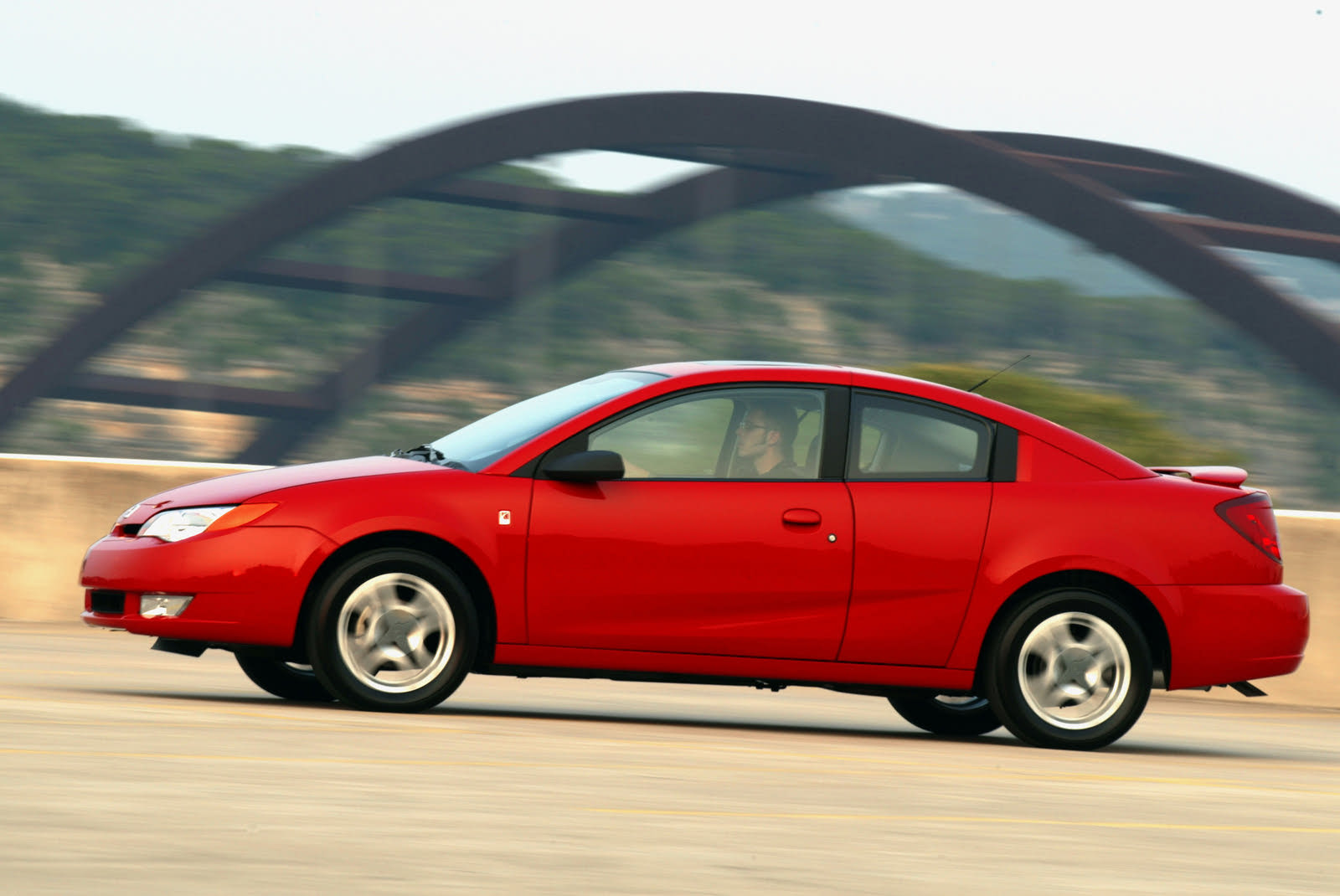 The third-generation S-Series, again with sedan, coupe and wagon body styles, was released in 1999 for the 2000 model year. Perhaps a sign of the constricting budget at Saturn, the new-generation vehicles were not ground-up redesigns. Though the exterior panels had all been reworked and the interiors were new, the styling was so obviously similar to the previous generation that they didn't look very fresh. As to the need for a larger model to slot above the S-Series, GM did not give Saturn the budget to develop one of its own. Rather, GM took a car from Opel—one of its European divisions—and gave it Saturn styling. Thus, the larger L-Series entered the market in 2000, built at a corporate GM plant in Wilmington, Delaware. The L-Series intended to do battle with the midsize segment leaders, the Honda Accord and Toyota Camry. It came in both sedan and wagon variants, and higher-end versions featured Saturn's first-ever V6 engine.
The company's first SUV, the Saturn Vue, came in 2002. While built on a common GM platform shared with other SUVs, the Vue did at least retain Saturn's unique spaceframe construction with dent-resistant plastic panels. Further transformations took place with the discontinuation of the S-Series after 2002. Replacing it was the Ion Sedan and Coupe, and like the Vue, the Saturn Ion models used a common GM platform with Saturn-specific plastic panels. While the Vue did well in a market suddenly crazy for SUVs, customers weren't impressed by the L-Series, and the Ion couldn't replicate the magic of the S-Series.
GM's decision to bring Saturn into the corporate fold was clear by 2004, when it dissolved its special arrangement between Saturn and the UAW. This meant that the Spring Hill plant became just another GM plant, and Saturns were already being built elsewhere, anyway. In 2005, Saturn released the Relay minivan, which was so similar to the Buick Terraza, Chevrolet Uplander, and Pontiac Montana SV6 that only grilles, cladding, and interior trim changed between them. That same year, Saturn canceled the L-Series. The replacement, the Saturn Aura, arrived with good reviews all around, but there was nothing uniquely "Saturn" about it, especially when a redesigned and similar Chevrolet Malibu appeared the following year.
The rebadging, especially of European products, went into overdrive at this point. For 2007, the once-groundbreaking American carmaker got its first drop-top in the form of the Saturn Sky, a two-seat roadster that was a clone of the Opel GT, and similar to the Pontiac Solstice. That same year also saw the Relay replaced by the Outlook, a large three-row crossover that was all but identical to the GMC Acadia and closely related to the Buick Enclave and Chevrolet Traverse. In 2008, the Ion was replaced with the Saturn Astra, a three- or five-door compact hatchback that was a badge-swapped Opel. The second-generation Vue, also new for 2008, was an Opel Antara. Somewhere in all of this, Saturn lost its customer base, and it became clear that it was no longer producing unique American cars. Contemporary marketing that showed cars from different GM brands together, including Saturn, and urged customers to shop "the GM family" perhaps did not help matters.
2008-2010: Abort Mission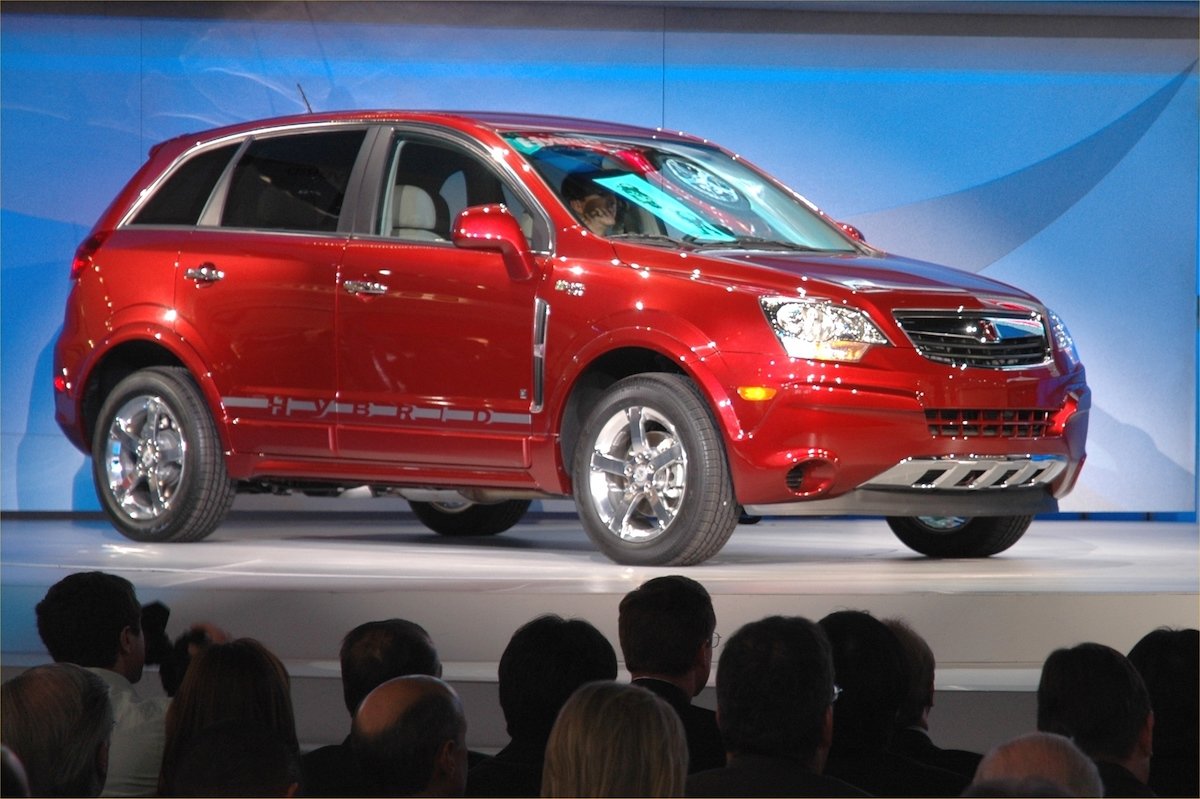 By 2008, there was a sense that GM had fallen behind the times, with massive product lines that borrowed heavily from one another. Its strategy of having multiple brands for every segment was expensive, and meant that GM brands often cannibalized sales from each other, rather than stealing them from the competition. This hit the company hard with the financial collapse of 2008, when GM could not pivot as quickly as its competitors.
As part of its bankruptcy filing in 2009, GM announced that it would focus on its four core and most-profitable brands: Buick, Cadillac, Chevrolet, and GMC. While Saturn initially had a potential suitor, that eventually fell through. Ultimately, General Motors made the decision to end Saturn production (as it did with Pontiac, Oldsmobile, and Hummer), with 2010 being the final model year for any of its products. Repair and warranty support for Saturn customers would come from other GM brands' dealerships, as the engineering was identical by that point.
It is estimated that the entire Saturn project and brand, which spanned some 28 years from inception to closure, cost GM between $15B and $18B. Experts say that, while the cars were initially competitive, the Saturn car should have remained a single model or range of models to be sold by one of GM's existing brands and dealership networks, rather than a standalone brand. Nevertheless, GM was able to take what it learned in its early days about lightweight engineering, marketing, and customer satisfaction and apply it to its other brands and products.