Used Volvo S70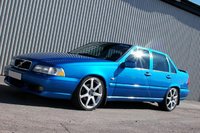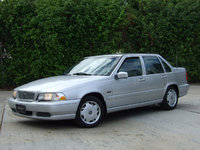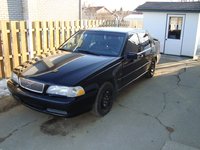 Volvo S70 Questions
How Do I Reset My Radio In My 1998 Volvo.? It's Says Off When I Turn It On....
I had to replace my battery and lost my code to reset radio. Since then I have found my code but when I turn my radio on it says off and it won't let me enter my code.
Replaced Pnp Switch Factory Switch Had 9 Pins On The Connector New Had 8 Pi...
I hace a 2000 volvo s70 it has 205,523 miles on it. I was driving down the road one afternoon and stopped at a red light. As I turned to the right at the lightThe car acted like it didn't want to ...
Repair On 2000 S70
What is the code p0785, p07177 and p0722 mean on my volvo, are any of these related(if one code is fixed will it fix another) or does one code effect another) price est. Of fix??
My 99 S70 Volvo Check Engine Light Is Flashing Then Solid, Acceleration Is ...
What To Do If Timing Marks Gous Wrong
Volvo S70
Overview
Remember at the start of ninth grade when your lifelong pal Billy suddenly demanded that everyone call him Will? It was time for a new persona, a way to ensure social success on the high school scene. But in spite of all the hype he was still the same kid you'd known since kindergarten: good ol' Billy. That's sort of what happened in 1998 when the Volvo S70 was reinvented as the S70.
Just as Will got his hair cut and bought a few cool new shirts, the S70 likewise got a bit of a makeover. Some of the trademark Volvo edges and corners were softened, and the change was noticed. But the truly important stuff, the famous Volvo safety features, excellent handling, and quality Swedish workmanship, were not compromised but were in many cases enhanced. The interior was redesigned, performance and handling were upgraded, and the legendary Side-Impact Protection System, which since its inception has done wonders to limit occupant injury, was improved.
As with all Volvos (and most, if not all, European cars in general), maintenance costs can be a source of irritation. Replacement parts nearly across the board had to be the real thing, made by Volvo, rather than after-market money-savers. But that just ensures the level of quality, so it's not a big beef.
Even so, the maintenance costs eased somewhat (at least as far as parts go) after Ford's acquisition of Volvo in early 1999. After the takeover Ford parts fit the bill in some instances.
As far as user satisfaction goes, the reviews seem to run in thirds: those who've had no serious problems and highly recommend it, those who've had one big or recurring problem but still recommend it, and those who are so disappointed that all they can say is, "Run away while you can!"
All in all, the Volvo S70 is a pleasure to drive - a pleasure that's enhanced by the machine's suave good looks. Its professional appearance makes it ideal for the businessperson, while its outstanding safety record makes it the perfect family car.