Toyota T100
Model Overview
Toyota T100 Cars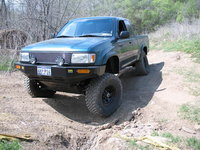 1998 Toyota T100 reviews: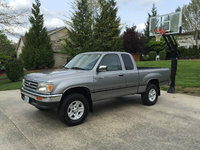 1997 Toyota T100 reviews: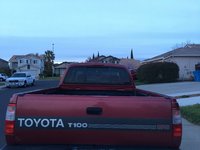 1996 Toyota T100 reviews: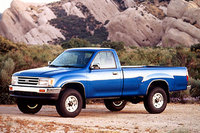 1995 Toyota T100 reviews: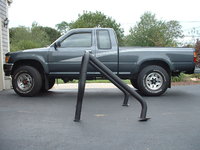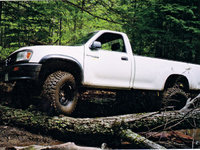 Questions
Truck 95 Toyota Just Started Giving Me Problems
Earlier my truck would start but as soon as I put it in drive would di
Cabin Air Problem
1996 T100 DLX extended cab; 3.4 L; had to replace AC/heater fan switch; replaced blower motor just to maintain; now there is very little air coming out of the system on all settings; AC, heat, cabin...
Toyota T-100, Misfire On Number 4 Cyl.
1996 Toyota T-100 4x4, 3.4 Liter V-6. Mis-fire on number 4 cylinder. I changed plugs wires and swapped coil packs, still misfires.
Toyota T100
Overview
The T100 was introduced in 1993 to compete with full size pickup trucks like the Ford F-150 and the Dodge Ram. However, sales were only ever a fraction of what the competitors were selling.
The T100 had a number of issues that diminished its appeal for those shopping for a full-sized truck. Even though it was much larger than the Tacoma, the T100 was significantly smaller than other full-sized trucks on the market. In addition, it was never available with a V8, and the first generation was not available with an extended cab.
Toyota addressed complaints by offering an Xtra cab model, and by increasing the engine size, but the T100 still suffered from slow sales. What it lacked in size, however, it made up for in speed and agility.
The T100 was the last pickup that was built in Japan and sold in North America. The T100 was discontinued in 1998 to make way for the Tundra.