Toyota T100
Model Overview
Toyota T100 Cars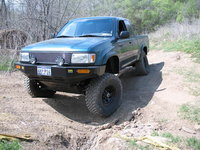 1998 Toyota T100 reviews: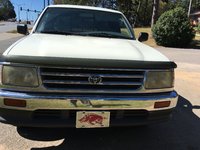 1997 Toyota T100 reviews: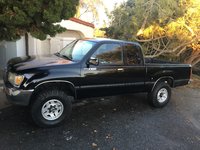 1996 Toyota T100 reviews: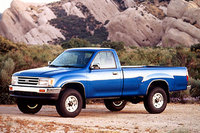 1995 Toyota T100 reviews: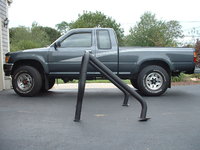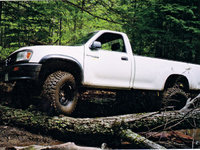 Questions
How Do I Disarm Factory Alarm And Start Vehicle?
Unlocked vehicle with door key and the alarm went off. Truck will not start! Need to know how to disarm and start truck.
Will A 97 4runner Transmission 4 Wheel Drive Fit In A 97 T100 4 Wheel Drive...
I need to know if a 4Runner 97 transmission will fit in my 97 T100 four wheel drive 3.4 will it bolt up if the same motor
I Have A 1995 Toyota T100 And It Wont Turn Of When It's Warm
I have a 1995 Toyota T100 automatic V6 truck and it wont turn of when it's warm. If I just go a short drive it turns right off but anything after about 5 miles it wont
Hi Beams Dont Work
If i flash the Hi beams they work but if i try to leave them on there are no headlights at all. all new bulbs and works when i flash them
Fuse Box Comparability
I have a 1995 Toyota t100 and I am replacing my fuse box under the hood and the dash is there any fuse box that is compatible? Because I have an 06 Hyundai Tiburon a 95 Camaro and an 02 Chevy Si...
Toyota T100
Overview
The T100 was introduced in 1993 to compete with full size pickup trucks like the Ford F-150 and the Dodge Ram. However, sales were only ever a fraction of what the competitors were selling.
The T100 had a number of issues that diminished its appeal for those shopping for a full-sized truck. Even though it was much larger than the Tacoma, the T100 was significantly smaller than other full-sized trucks on the market. In addition, it was never available with a V8, and the first generation was not available with an extended cab.
Toyota addressed complaints by offering an Xtra cab model, and by increasing the engine size, but the T100 still suffered from slow sales. What it lacked in size, however, it made up for in speed and agility.
The T100 was the last pickup that was built in Japan and sold in North America. The T100 was discontinued in 1998 to make way for the Tundra.