Toyota Alphard
Model Overview
Toyota Alphard Cars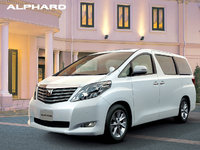 2008 Toyota Alphard reviews: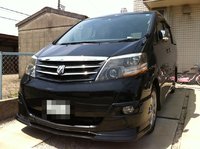 2005 Toyota Alphard reviews: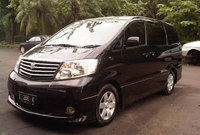 2004 Toyota Alphard reviews:







Questions
Toyota Alphard E4 2009, Compressor Clutch Not Engaging After Check Was Done...
Odometer Not Working
Odometer not working trip meter a and b working digital clock
I Have A Leaking Evaporator Valve On The A/c System And Would Like To Know ...
Do I Need To Remove The Dash Board To Get To The Air Conditioning Valve ? C...
Struggles To Start
Hi, I go to start up my Alphard (2004, 2.4ltr) & it cranks very slowly before starting, it sounds like low battery but the charge is fine. Some one mentioned that there may be a secondary battery th...