Suzuki Verona
Model Overview
Used Suzuki Verona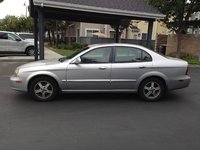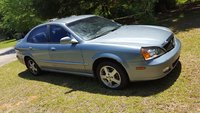 Suzuki Verona Questions
Problems With Acceleration
I'm probably thinking no ones going to respond but here it goes. I have a 2004 Suzuki Verona and a couple months ago I've started having issues with the gas pedal. Within 30 minutes of the startin...
Very High Idle At Start Up And Stays In Around 2000 Rpm In My 2004 Suzuki V...
When I start my 2004 Suzuki Verona it idles at about 2000 RPM then jumps up to 2400 and back down to 2000 but does not go any lower what could cause this
Radio Cide
need radio code
Key Ignition Won't Budge, It Is Stuck , The Key Can't Turn The Ignition
What Is The Reset Code Number For Car Radio After Battery Disconnect?
Radio-reset code number for 2004 Suzuki Verona. Vin # KLSVM52L84B098001