Mercedes-Benz 600-Class
Model Overview
Mercedes-Benz 600-Class Cars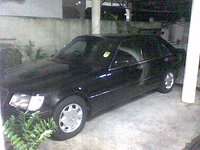 1993 Mercedes-Benz 600-Class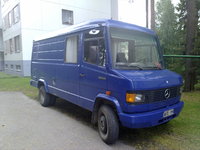 1992 Mercedes-Benz 600-Class
1992 Mercedes-Benz 600-Class reviews:
Questions
How Do You Remove The Rear Door Inside Trim?
My electric window is stuck down and I need to remove the trim to effect a repair.
Hp Information
got 1992 benz cl 600 v12 2dr coupe like to know horse power thanks
I Waant To Replace A Transmission To My 1995 S600 Mercedes With A 1999 S600...
i own a 1995 s600 mercedes and the reverse went out, can i replace it with a 1999 s600 transmission
Where Can I Drill Hole On Lock Starring Wheel On My Car Mercedes 600s Any ...
help
Mercedes-Benz 600-Class
Overview
Mercedes-Benz pulled out all the stops with its 600-Class cars of the early 1990s. For starters, the automaker popped a 6.0-liter V12 engine under the hood, guaranteeing these would be among the most powerful cars on the road. Then it added a list of luxury appointments as long as your arm, and topped it up with a classy, streamlined design that still holds up well today.
Mercedes-Benz 600-Class Experts
View All