Mercedes-Benz 240
Model Overview
Mercedes-Benz 240 Cars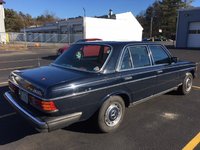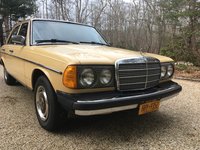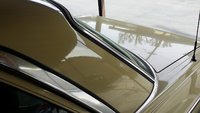 Questions
Car Will Not Start
when the ignition key is turn the car will not start, light on the dash are on. the radiator cooling fan comes on as the car is cool.
83 240d Mercedes
My wife 83 240D starts fine and runs well but when driving seems as though it is not getting enough fuel it is taking long to accelerate and also lagging in speed. She says that it feels like it is...
My Mercedes Wont Turn Over And The Radio And Lights Work Jut Fine So I Don'...
it first started off with my car not going in to gear. i would turn my car off and on and then it works fine. then my ignition switch was out of the socket , and some how i manged to pull it back in...
W123 230e Won't Start
Morning. I have a 1985 w123 230e. The car stalled while driving. Engine is perfect but it seems the fuel flow is the issue. Fuel distributor seems fine but the engine keeps flooding to the point th...
Which Code Is Used To Identify Whether Needing A New Key To Start My 2005 M...
My car no longer restarted and some shop automatically said that i Need a new key but failed to give me the code saying that I needed a new key in order to start the car.