Mercedes-Benz 240
Model Overview
Mercedes-Benz 240 Cars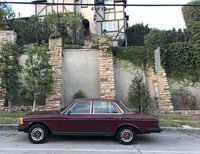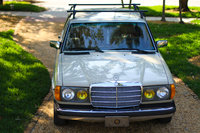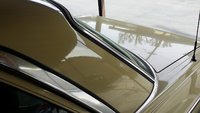 Questions
W123 230e Won't Start
Morning. I have a 1985 w123 230e. The car stalled while driving. Engine is perfect but it seems the fuel flow is the issue. Fuel distributor seems fine but the engine keeps flooding to the point th...
Which Code Is Used To Identify Whether Needing A New Key To Start My 2005 M...
My car no longer restarted and some shop automatically said that i Need a new key but failed to give me the code saying that I needed a new key in order to start the car.
2004 Mercedes C240 Won't Start,instrument Lights,interior Lights Work, Batt...
2004 C240 sat for a week, then engine wouldn't turn over. Battery tests ok, instrument and interior lights work, PDLs work, tried jump start, unsuccessful. Tried both keys, neither would start. What...
My Mercedes Wont Turn Over And The Radio And Lights Work Jut Fine So I Don'...
it first started off with my car not going in to gear. i would turn my car off and on and then it works fine. then my ignition switch was out of the socket , and some how i manged to pull it back in...
Oil Type
Hello, I live in florida and recently did an oil change to my car. Will it have any negative side effects that I used mobile 1 5w-30 instead of what the manual called for which is mobile 1 0w-40.