Mazda Navajo
Model Overview
Mazda Navajo Cars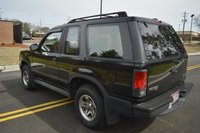 1994 Mazda Navajo reviews: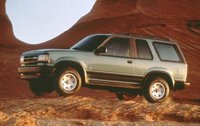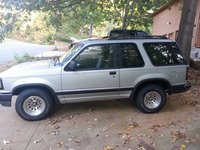 Questions
Distribuidor De Explorer Mazda Navajo
necesito ver una imagen del distribuidor
4x4
This is going to sound dumb but how do you operate the 4x4 in a 1991 Mazda navajo
Water Damage
During a flood my 91 Mazda navajo sucked water into intake through hole in exhaust . Engine won't turn over. How can I tell what was damaged exactly?
Shifting
My has problems with shifting I'm wondering does she have a hydraulic clutch?
My 1991 Mazda Navajo Wont Start
I have recently replaced my altanator battery and negative terminal. I bought all parts brand new. Now when i try to start it it just clicks like theres no power but wont turn over. I also checked a...
Mazda Navajo
Overview
When it debuted in 1991, the Mazda Navajo SUV was not a new vehicle. It was actually a thinly disguised Ford Explorer, with a few minor changes to the exterior, such as a new grille and taillights. This was not the first time Mazda and Ford had shared vehicles. The two automakers have been working together to produce vehicles for more than 25 years, and Mazda actually built the Ford Ranger for several years until Ford took over production.
In its first year, the Mazda Navajo was available in only one version -- a two-door model with a 155-horsepower, 4.0-liter V6 engine. In 1992 and for the rest of the Navajo's limited run, it was available in both base DX and higher-end LX models, with either two-wheel and four-wheel drive. In 1993, power for the Navajo's V6 engine was increased to 160. For its first two years in production the Navajo came with rear-wheel anti-lock brakes, while four-wheel ABS was available for the vehicle's final two years.
Standard features for the base DX model were limited, and included power brakes, power steering, 15-inch wheels, and an AM/FM stereo system. The LX added power windows, power door locks, power exterior mirrors, a leather-wrapped steering wheel, and a cassette player. Options included air conditioning for all models, as well as leather seats, cruise control, a tilt steering wheel, and a sunroof for the LX.
Interestingly enough, some drivers noted that they preferred the Navajo to the Explorer, primarily because of the Navajo's interior appointments. For the most part, drivers reported having only routine maintenance problems with the vehicle, although some drivers reported that their vehicles required frequent repairs.